Ultimate Guide To Different Cards Issued By Philippine Banks – Peso Lab
In a perfect world, you and I will only be using one card to take care of all our banking needs. In reality, that's just not the case. There are so many varieties of plastic cards available in the market in the Philippines, and it is quite confusing to know which one is suited for what purpose. This article is going to summarize these bank products, what use each is designed for and what card is appropriate to your purpose.
Plastic cards from Philippine banks
There are five basic types of cards you can expect to acquire from Philippine bank. These are the credit card, debit card, gift card, payroll card, and prepaid card. Each of them differs on whether you can put money into them (reloadable); a gift card for instance can no longer be used once the funds in it is depleted. Credit cards generally also a credit limit, and once it is reached a suspension is set in place.
Another key difference is whether an account is required. Some products do not need an account, such as a prepaid card. You can acquire one by simply purchasing it and it can be used right away for online bookings and cashless shopping after load it up with money.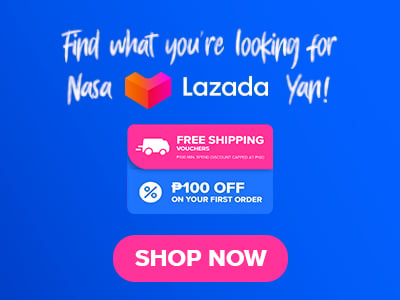 Lastly, there are those that do not allow you to get your money in the form of cash through withdrawal such as some gift cards and prepaid cards. The only way for you to make use of the remaining balance is to use the card in purchases. See the table below for a summary of these features.
| TYPE | RELOADABLE | ACCOUNT | WITHDRAW |
| --- | --- | --- | --- |
| Credit card | Credit limit | Required | Yes |
| Debit card | Yes | Required | Yes |
| Gift card | No | No | Depends |
| Payroll card | Yes | Required | Yes |
| Prepaid card | Yes | No | Depends |
Credit card
A credit card is issued to a person who has a credit arrangement with a bank. It is a type of card that allows small loans and pays for purchases without having to put up cash upfront. Like a debit card, it can be used to withdraw cash in ATM and as a payment in stores with EPS. It can be used to have your account verified with PayPal.
Unlike a debit card however, it provides cash without a deposit. The cardholder receives a bill or a statement from the bank with the sum of all borrowed cash and total purchases, which would need to be paid. Its continued use depends on whether the bill is paid in whole or in part.
Advantages
Cash advance. Unlike a debit card or payroll card that requires a deposit before you can get money from an ATM, it allows borrowing of instant cash when needed.
No deposit. The cardholder does not need to make a deposit to an account. The bank stands by the cardholder, and guarantees his or her loan and spending. Cardholder will then pay when the bill is generated.
Credit score. also helps establish a good credit history when the cardholder pays the bill on time. A good credit history makes the cardholder attractive to banks and institutions for more borrowing, such as getting a house or car loan.
Accepted locally and abroad. There is a wider range of participating stores, physical or online, that accepts it as a form of payment than that of a debit or payroll card.
Perks. Lastly, its use allows one to join promos, get rebates, and enjoy special discounts.
Disadvantages
Application. Applying for a credit card is not as easy as setting up a savings account. It takes a longer time for an application to be approved, and there is a likely possibility of being declined. It requires minimum level of income and lifestyle. Sometimes, it would require a collateral to be put up, such as properties and vehicles. They can be seized by the bank due to accumulated debt from unpaid bills.
Charges and fees. Even when it is not used, it would still make the cardholder pay the annual fees. Every purchase or small loans are to be paid back with interest. Not paying the bill on time generates a late fee. Some purchases, like the ones made abroad, may also involve a transaction fee.
Credit limit. The bank also sets a credit limit, which is the maximum amount of debt a cardholder is allowed. Once the limit is reached, three things can happen: the credit card is cut off temporarily, all additional purchases using it are no longer allowed, and an overdraft fee is charged against the cardholder.
Ruined credit score. The charges, fees, and the actual debt, plus an absence of sound financial planning, may make the cardholder unable to pay on schedule, and is going to find it hard to settle the bills. A bad credit history or credit score makes it difficult to apply for loans such as a house or car loan.
Expiry. It expires usually after two years. A new card will then need to be requested, which might incur additional costs.
Purpose
It promotes bad spending habit. It makes savings a bit difficult to start or sustain. Either one stops using it right away, or finds ways to pay off the debt and close the credit card account. That makes a sound financial advice.
However, a credit card is not by nature bad. It has to be used with purpose and discipline. A friend of mine, an entrepreneur, believes he needs it for his small, thriving business. It also helps him with making online purchases, booking tickets and trips, and emergency funds.
Application
Go to the nearest bank. Bring proof of billing, picture, and government-issued identification cards. You may be asked to provide proof of income, such as payslips, income tax returns, certificate of employment, and others such files.
Debit card
A debit card is like cash. You can use it to pay for purchases in stores that have electronic payment system (EPS). You can use it to withdraw cash from an automated teller machine (ATM) that you can then use for payment. It is tied up with a savings account.
Advantages
Security. You have a safe place to park your cash that you are not spending as of the moment.
Interest. The deposit earns modest interest.
Deposit insurance. Deposit is protected from poor financial health of the bank, ensuring that you get it back even when the bank goes under. The Philippine Deposit Insurance Company (PDIC) insures half a million pesos of your combined deposits in each bank.
Liquid. It is liquid. That means, it can be easily converted to cash right away.
No expiry. It remains active for as long as the savings account is open and has deposit.
Disadvantages
Encourages spending. Perhaps its biggest drawback is easy conversion to cash. It is too tempting to withdraw your deposit for just any reason. It is not a helpful way in encouraging you to save.
No cash advance. Your ability to get money depends on the available balance. It does not facilitate borrowing or small loans, unlike a credit card. You can only withdraw whatever is available in your deposit.
Restrictions. You are required to have a maintaining balance at any given time. If your deposit is lower, you can be charged of penalties. Also, there might be a maximum amount of withdrawal that you can make in a day.
Opportunity cost. If you want your money to grow, it is not a good option. The interest you earn in the course of a year is relatively less than what you can get from, say, investing in a managed fund. In exchange of the small earnings, you are also sure that your money is intact, unlike the real risk of losing your money in poor investment.
That's why, personally, I think it is important to think about how much 'rainy day' fund to set aside to be saved in a savings account (or debit card) and the amount of money you can spare for investing.
Purpose
Its purpose is safekeeping. It is safer than carrying around actual bills with you or stashing away money that you are not going to spend yet in a hidden place. It is a secure way of having a ready, available cash and allows you to get money when it's convenient or whenever you need it. A good example of its use is as a means of storing the money for your allowance for the week, and later on withdraw it when you're running low on cash.
Another reason to get a debit card is to start or build a 'rainy day' or emergency fund. It is typically suited for emergency situation because you can get cash immediately. Personally though, this can be disadvantage as explained above.
In some banks, it can be used when you travel abroad. An international access can be activated upon request. You can then withdraw money from ATM's of partner banks in another country.
Application
Go to your bank. Bring a proof of billing, a picture (either 2×2 or 1×1), a valid ID, and minimum opening deposit.
Gift card
Gift cards are another type of card that can be loaded with funds, and then can be used to pay in accredited stores nationwide, physical or virtual. There are some that can pay purchases worldwide especially the ones with Visa/Mastercard logo. It differs from all other cards because it expires the minute the load is used up or when it reaches an expiry date, whichever comes first. The expiry date is shorter than that of a prepaid card or credit card. Some banks allow a long expiry date, like two years, but will charge fees for keeping the card active.
Advantages
Easy application. Few documents are required to request for a gift card.
No savings account. It does not need a savings account to be active.
Cashless shopping. It is accepted as a valid payment in affiliated establishments. Check with your bank whether it can be used for online and worldwide payments too.
Affordable loading amount. A few banks allow you to load as low as Php150. Some of them also allow a high maximum amount of Php20K.
No PIN. It does not require an code or PIN. The card and your signature on the purchase slip is enough to validate the payment.
Disadvantages
Fees. Getting one requires paying an application fee.
Not liquid. It cannot be used in ATM's to withdraw cash.
No interest. The money loaded to it does not earn any interest.
Expiry. It deactivates when the load reaches zero. When the load is not consumed, it expires automatically after a certain period. A couple of banks allow some gift cards to be active as long as a year or two. But it charges a fee on the third month from application day.
Purpose
It is designed to be given away as a gift or reward. It is suited for people who does not wish to give cash and would want the receiver to decide what to buy as a gift. It can also be perfect for companies to reward and recognize deserving employees, or parents to give to their children for an achievement or good behavior.
Application
Bring a valid ID and apply at the bank.
Payroll ATM card
A payroll ATM card is given by an employer as a means of crediting your salary. It is like a debit card. It is used to conveniently get cash from an ATM. Most of the time, it can also be swiped at an EPS for purchases made in a store. Most of the payroll cards are not tied to an account that you can actively manage. Instead of you being able to make a deposit to the account, it receives money from an employer who transfers funds during payday.
Advantages
It has all the advantages of a debit card, plus the following:
Ease. No longer do you have to worry about how to best conceal a huge pay-out going from work to your home. Instead, all your salary can be safely viewed and withdrawn in smaller amounts from a secure ATM.
No maintaining balance. It can be zeroed out without penalty, unlike a debit card.
Disadvantages
It has all the disadvantages of a debit card. Some banks do not allow deposits made by anyone other than the employer. This means that when you quit or are fired from your employment, its only means of funding (that is, your salary) is cut off and eventually it gets deactivated. Sometimes, banks can convert it to a debit card but you would need to open a savings account.
Purpose
A payroll card's purpose is simply as a channel through which your employer pays you. It can't be personally requested, like a debit card. Instead, only businesses with a specified workforce size and that can meet the requirements can set up an account that allows it to be issued to employees.
Application
Depends with your employer.
Prepaid card
Prepaid cards are a cut somewhere between a credit card and a payroll card. Like a credit card, it is an accepted form of payment of a wide range of local and foreign stores, either physical or virtual. The difference is you do not need to have a standing credit arrangement with the bank. Meaning, you can only use when it has available balance.
You can load with it cash through a teller or through an electronic transfer from your other accounts. For the sake of being complete, it does not need to be tied with a savings account like a debit card does.
Advantages
Better than credit card. It is a great alternative. It is accepted as a means of payment in domestic and international stores. You can enjoy shopping in the same participating stores, online or otherwise.
Paypal. It can also be used for PayPal verification.
Less fees. There are no annual fees, late payment fees, interests, and other such costs. There are no bills to be worried about.
Control spending. The greatest advantage is that it gives youn the ability to manage spending. You can decide how much fund to load into it.
No maintaining balance. There is no maintaining balance, so you need not worry about being charged with a penalty.
Perks. You can also participate in promos, rewards, and rebates.
100% approval. Application is also easy. In fact, some banks offer to approve every application they receive.
Disadvantages
Expiry. A prepaid card has an expiry date. It expires between two to four years. When it does, it gets automatically deactivated and can't be used anymore.
Fees. Applying for a new prepaid or renewing an expired one, there is an application fee of roughly Php350 to Php500. An inactivity fee may also be assessed if there are no purchases made within six (6) months. For international purchases, the currency exchange rate followed is that of Visa/Mastercard's, which can be higher than the published exchange rate on the day the purchase was made. A transaction fee may also be added. Once it reaches expiry date, a fee is charged for the remaining fund that is not used up.
Not liquid. That means, it cannot be converted to cash unlike a debit card, a payroll card, or a credit card. Once funds are loaded, the only to spend it is paying for goods and services through electronic means.
Purpose
This is best suited to people who want to make online purchases but do not want the costs and inconveniences of a credit card. It is also appropriate for those who want control on their spending.
Application
The application is also easy, and some banks approve everyone who applies for an account. Go to the bank. Bring a proof of billing, a valid ID, and cash for the application fee.Tags