Using The BPI My E Prepaid Mastercard – Peso Lab
I was excited getting the  BPI prepaid Mastercard. I couldn't wait to use it right away. In this post, I am going to talk about how to load funds, inquire balance, use the card to make online purchases and view transaction history.
If you've come across this page for the first time, you may want to read about my application experience. And if you wish to know more this banking product, you can read details about prepaid cards issued by Philippine banks.
Loading funds
The day I got the card, I wanted to put funds to it immediately. I also just wanted to see how it works, and it was also out of excitement to be able to use it for the very first time.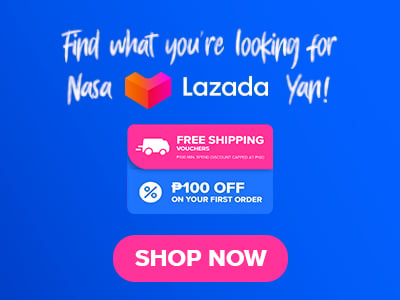 You can visit the bank's list of instructions on loading funds for more information In a nutshell, there are many ways that you can actually put money into the card. There are six ways actually: cash acceptance machine, ATM, sim banking, mobile banking, online banking, phone, and over-the-counter deposit. In my particular case, I tried three different ways:
Cash acceptance machine.
ATM
Online banking.
Cash acceptance machine is the yellow standalone box you can see at BPI branches. They are easy, quick, and convenient way of depositing cash. There  is no need to fall in a (really long) line at the teller. It also supports prepaid card.
ATM (automated teller machine) has for the past decade supported increasingly wider array of banking services. It is amazing how for the past decade its functions have expanded from simple balance inquiry and withdrawal to bills payment and now, transferring funds to my card.
The only issue was the day I got the card, their network was offline. Both cash acceptance machines and ATM were out of order, and were good only for balance inquiry and not much else. I decided to stay around and to wait until it is back up. After about half an hour, I made my way to the door to call it quits and planned to come back the next day.
Well, the following day didn't work out as well as I thought. I followed the instructions as outlined on the bank's website, but I kept getting transaction error message. The cash acceptance machine refused to accept my cash; the ATM cancelled the transaction halfway in the process.
I sent an email to customer service. It took three days to have someone call me to figure out what was amiss. She couldn't give an explanation why both machines didn't work as expected. Instead, she told me I can do mobile fund transfer using my online account. (Disclaimer: when I got the card, the clerk who assisted told me it might take a week before the card can be used with my online account.)
I did, and this time it went through.
Log on to BPI online banking.
Go to Payments and Reloading.
Click Prepaid Cards.
Click Reload Today.
Enter amount to be transferred.
Select the account from where the funds will be taken.
Click Submit.
Inquiring balance
Once the funds are transferred, the prepaid card is automatically credited with the amount. To be sure, you can inquire the balance. There are three ways to do this: online banking, sim banking, and phone. I didn't try the last two because the first worked well for me.
Just click the prepaid card balance inquiry link. Enter the card number, and voila! You should see the fund amount.
Note: always load it with funds higher than the purchase amount. This is true if you are making an order at an international shop. BPI is going to add a transaction fee—1%—on top of the purchase amount, MasterCard also takes a bit of your money due to foreign exchange rate (for online purchases made through international stores, which is true in my case), and the banking system sometimes will charge a test dollar. All these things added up result to slightly higher total purchase amount.
By the way, a test dollar is a small amount (usually a dollar to around $5.00) that merchants charge to a card that is introduced in their system. It is done to check the account's availability for use, active status, etc. Usually, this charge is refunded right back to the account. Meaning, it is put right back to the account after a few days. earning other nicknames like 'test charge', 'ghost dollar', or 'phantom fee'.
For purchases made locally, such as swiping the card at grocery and buying something on domestic (within Philippines) e-commerce websites, I am not sure how much extra fee is added.
To prevent any declined payments or invalid shopping orders, it is best to add funds that is more than what you intend to use it for.
Making payments/Shopping online
The BPI e-Prepaid Mastercard can be used like a credit card. Just type the card number in, the card verification code (the three-digit number found at the back of the card), and expiry date. Be careful that you select the right type of payment method. Generally, you can just use 'Credit Card'; but if the shop has a selection for 'Prepaid Card', it is best to choose that option.
Additionally, make sure that you select 'Mastercard' from list of card types.
Using the card was a smooth-sailing experience for me. I used it to sign up for a service from a company located abroad, purchased a kitchen equipment online and book plane ticket. The payment was processed in less than fifteen minutes. I got notification about it on my email, and got my account set up within the day.
Viewing transaction history
There are no monthly statements that the bank will send you. This is where an online banking account plays a role. Once the BPI prepaid card is enrolled online, you can view five (5) recent transactions.
Log in to BPI express online.
You should see your accounts. Scroll down to section Prepaid card. Click the View Folder icon under Details at the right.
Click either View my current transactions or View my last 5 transactions.
Click View Items.View your transactions.
Refund
In the future, you might find yourself disputing some of the charges and requesting for refunds. This is a concern as I have read somewhere that some prepaid cards issued by local banks have difficulties with facilitating, receiving, and confirming refunds.
I have not experienced, and hopefully will not have, any similar situation. My personal take is banks should put in place a process that allows refunds to be made, especially when your dispute is valid and the merchant has agreed to return your money back.
Check with your bank for more details.