Complete List Of Philippine Valid Id Cards – Peso Lab
In the Philippines, it's crucial to have a legitimate ID in order to transact with both private and public offices. You must apply for various identity card that will also be recognized as a legal ID if you don't currently have any valid IDs or don't have enough to cover all your needs.
To begin processing operations like applying for a personal loan, opening a bank account, and receiving discounts, to name a few, most institutions need a primary and a secondary legitimate ID.
And yes, just like when applying for a passport, a current government-issued ID is necessary in order to apply for another current ID.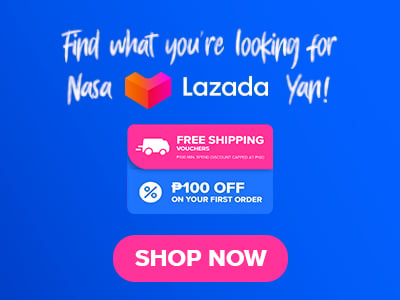 This is the list of primary identification cards or IDs, secondary ID, and proof of address that are considered valid by most institutions in the Philippines.
Primary IDs
Primary IDs are generally required to be presented and considered more important than secondary IDs or documents.
Alien Certificate of Registration / Immigrant Certificate of Registration
Baranggay Certification
Company IDs issued by private entities or institutions registered with or supervised or regulated either by the Bangko Sentral ng Pilipinas (BSP), Securities and Exchange Commission (SEC) or Insurance Commission (IC)
Department of Social Welfare and Development (DSWD) Certification
Driver's license
Government office and Government-owned and Controlled Corporation (GOCC) ID such as Armed Forces of the Philippines (AFP), Home Development Mutual Fund (HDMF) IDs
Government Service Insurance System (GSIS) e-Card
ID issued by the National Council on Disability Affairs
Integrated Bar of the Philippines (IBP) ID
National Bureau of Investigation (NBI) Clearance
Overseas Filipino Worker (OFW) ID
Overseas Workers Welfare Administration (OWWA) ID
Passport including those issued by foreign governments
PhilHealth Health Insurance Card ng Bayan
Police Clearance
Postal ID
Professional ID cards issued by Maritime Industry Authority (MARINA)
Professional Regulation Commission (PRC) ID
Seaman's Book
Senior Citizen card
Social Security System (SSS) card
Taxpayer Identification Number (TIN)
Voter's ID
Secondary IDs
And here are additional documents and ID cards that can supplement your primary valid ID.
Business and government establishments have varying consideration on these cards.
Meaning, some of them may accept one or any of the IDs mentioned below, or that a few may even be considered as primary identification. Check with the company that's requiring you to submit these documents first.
ATM Card with the cardholder's name
Bank Account Passbook
Birth Certificate or Baptismal Certificate of children or its equivalent
Certificate of Confirmation issued by National Commission on Indigenous Peoples (formerly known as Office of Southern Cultural Community and Office of Northern Cultural Community)
Certificate of Muslim Filipino Tribal Affiliation issued by National Commission on Muslim Filipinos
Company ID Card
Court Order granting petition for change of name or date of birth
Credit Card
Firearm License Card issued by Philippine National Police (PNP)
Health or Medical Card
Fishworker's License issued by Bureau of Fisheries and Aquatic Resources (BFAR)
Homeowners' Association ID Card
ID Card issued by Local Government Units (e.g. barangay, municipality, city)
ID Card issued by associations recognized by the Professional Regulation Commission
Life Insurance Policy
Marriage Contract/Marriage Certificate
Overseas Workers Welfare Administration (OWWA) Card
Philippine Health Insurance Corp (PhilHealth) Member's Data Record/ID Card
School ID Card
Seafarer's Registration Certificate issued by the Philippine Overseas Employment Administration (POEA)
Student Permit issued by the Land Transportation Office (LTO)
Transcript of School Records
Voter's Identification Card/Affidavit/Certificate of Registration with COMELEC
Proof of address
Proof of address may or may not be required. These documents establish that you're a resident of a particular place. Getting a Postal ID or opening a bank account would
Utility Bill (Electric, Cable, Internet, Landline, etc)
Bank Statement
School Billing
Certified True Copy of Real Estate Tax receipt
Barangay Certificate of Residency (must be issued 3 months prior application for Postal ID)
Certified True Copy of Lease
Certified True Copy of Titles issued by the Land Registration Authority LRA)
Credit Card Statement
School Billing Statement
For foreign residents
Identification
Alien Certificate of Registration Identity Card (ACRI-Card)
Long Stay Visitor Visa Extension (LSVVE)
Temporary Resident Visa (TRV)
Diplomatic Visa
Special Resident Retiree's Visa (SRRV)
Proof of address
Barangay Certificate of Residency
Certification or statement of account from hotel, transient home or any temporary residence
Certification from hotel, transient home or any temporary residence
Notarized, if applicable, Land, House or Condominium Lease Contract
Bank statement
Credit card statement
School billing statement
Utility bill (cable, electric, internet, landline, telephone, water)
What is the best way to get the valid IDs?
Many people, especially fresh graduates, don't know which one they should get first. That's because many of the government and private entities that issue these IDs require another valid identification card. If you're a fresh graduate, don't fret. For sure, you have a birth certificate and school ID. You can use them to get your barangay clearance. By now, you would have enough documents so that you secure a police clearance, SSS UMID or Postal ID from the Philippine Postal Office.
Once you have the above documents, then you already have the essential identification for the rest of the cards.
Conclusion: