Check out these 5 motorcycle riding boots and sneakers
Motorcycle gear isn't just about looking cool; it's primarily about staying safe on the road. While the bare minimum might be a certified helmet and closed-toe shoes, it's highly recommended to gear up from head to toe for maximum safety. Investing in a pair of certified riding boots, for instance, can make a significant difference in protecting yourself while enjoying the ride. Your safety should always be a top priority when hitting the road on two wheels. 
Modern manufacturers have successfully blended style and protection in motorcycle boots. Whether you're on a tight budget or ready to splurge, there's a wide range of options to choose from. These boots often incorporate protectors designed to minimize injury in case of accidents, such as tip-overs or crashes. So, let's explore the diverse range of motorcycle boots available, catering to both your fashion sense and safety needs.
Ixon Ranker WP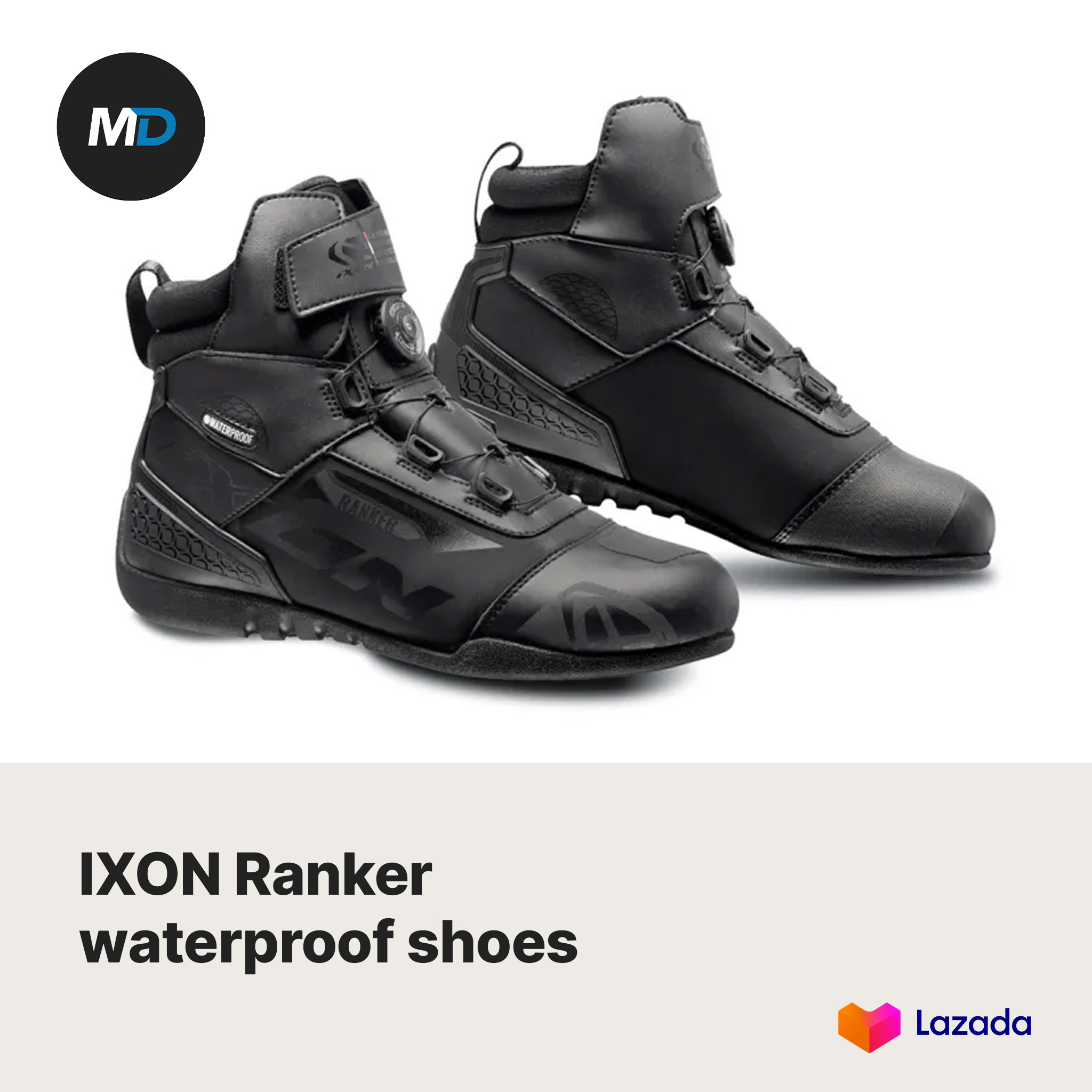 Ixon, a well-known French brand, offers a wide range of motorcycle gear, including their popular Ranker WP boots. These boots are a top choice for riders seeking versatility. They excel in various situations, from daily commuting to long-distance touring. The Ranker WP boots are designed to keep your feet dry, thanks to their waterproof features. Plus, they prioritize your comfort with their breathable design. And, not to mention, they sport a sporty style tailored specifically for motorcycling, adding an extra dose of style to your riding gear.
Ryo Onex Short
Ryo is a well-recognized name in the world of motorcycle gear, particularly for its value-for-money offerings, making it a great choice for budget-conscious riders. Safety and protection are not compromised as their products are CE-certified, ensuring that riders can hit the road with confidence. The Ryo Onex boots, serving as their entry-level sport shoe, come with several practical features. With a short cuff, they offer convenience and a wide range of motion. These boots are equipped with ample protectors, including a toe slider, and heavy-duty reinforcements around the ankle area. The added Velcro strap ensures a secure and snug fit, keeping you comfortable and protected during your rides.
Augi Urban AU-5
Augi is a brand we've had extensive personal experience with in the world of motorcycle gear. It has gained recognition for its combination of high-quality construction and an affordable price tag. The Urban AU-5 from Augi is a perfect example of this. These boots boast a casual styling that can easily pass as regular high-cut sneakers, featuring a retro and understated aesthetic.
Despite their seemingly ordinary appearance, the Urban AU-5 boots prioritize safety with features like ankle cups, a reinforced sole, and abrasion-resistant textile fabric. These boots not only offer a stylish, everyday look but also provide ample protection, making them a fantastic choice for riders looking for both fashion and safety on two wheels.
Komine BK-088
Komine, a well-regarded Japanese brand, has earned a strong following among both beginner and intermediate riders. For those seeking an understated yet sporty riding boot, the BK-088 is an excellent choice. These boots come equipped with a waterproof design to keep your feet dry on those rainy rides. The sleek and modern aesthetics make them a fashionable choice.
Moreover, the Velcro cuff adds an extra layer of safety by securing the laces in place. Safety remains a priority with features like reinforced ankles, a twist and crush-resistant sole, and an abrasion-resistant exterior. The BK-088 from Komine offers a well-rounded package of style and protection for riders of all levels.
Gaerne Voyager CDG Gore-Tex
Wrapping up our list are the boots from the renowned Italian brand, Gaerne. While they may be the priciest option on our list, they certainly justify their cost with a plethora of features. The Voyager CDG Gore-Tex is a prime example of Gaerne's excellence. These boots sport an understated and casual design, easily mistaken for a regular pair of high-cut sneakers.
What sets them apart is their versatility and comfort. The Gore-Tex liner ensures a waterproof build, making them suitable for all-weather riding. Moreover, the boots remain breathable even in warm weather, making them a truly adaptable choice for riders who demand both style and performance in their gear. Gaerne's Voyager CDG Gore-Tex boots are a premium option for those willing to invest in top-tier riding footwear.