Board Lot The Minimum Amount To Buy Stocks From PSE – Peso Lab
How much do you need to start buying stocks from the Philippine Stock Exchange (PSE)? Is there a minimum amount when you invest? In this article, I'm going to answer these questions.
More than that, I'll try to explain why you should listen to long-time traders when they said that P8,000 is considered best practice and why it should be your minimum when you start buying company shares from the Philippine Stock Exchange.
Minimum board lot
So let's answer the first question. What's the minimum amount?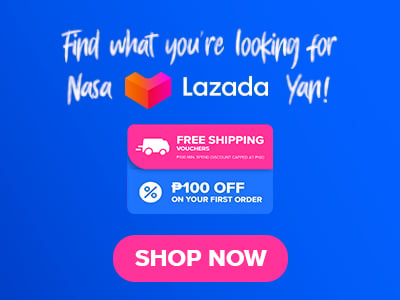 There's actually no definite answer. That's because there is a rule that dictates how much you need to acquire stocks.
According to the Philippine Stock Exchange, you have to follow what is stated in the minimum board lot as shown in the table below.
As you can see, the minimum amount depends on the stock price and the required no. of shares.
So for example, 2GO Group Inc. (the first in the alphabetical order of publicly listed company) has a stock price of ₱10.20 as of September 2019. Looking at the table, you're required to buy 100 shares. Your total minimum investment amount is P1,020.
2Go price
₱10.20
Required shares
100
Total
Price x Required shares
₱1,020 
When you invest in any stocks, your stock broker's trading platform automatically computes the amount for you.
Why ₱8,000 should be your minimum investment
However, experts will tell you that you should not invest according to what the board lot tells you. The reason: you're going to be on the losing end of the deal.
Why?
Because of fees. As you may already know, every time you buy or sell stocks in the stock market you would have to pay fees, charges, and taxes. Please see the table below.
| FEES | AMOUNT |
| --- | --- |
| Broker's Commission | ₱20 or 0.25% |
| VAT  | 12% of Commission |
| PSE Transaction Fee | 0.005% |
| SCCP* Fee | 0.01% |
| (Sell) Tax** | 0.6% |
*SCCP is Securities Clearing Corporation of The Philippines
**When you sell, you will have the same fees plus the tax of 0.6%
When you purchase stocks, you have pay the broker's commission. It is the amount from whichever is higher between ₱20 or 0.25% of your total investment.
There is also a value added tax representing 12% of the broker's commission. Other charges include PSE transaction fee (0.005%) and SCCP fee (0.01%). The taxes are deferred. Meaning, you'd only have to pay 0.6% when you sell your stocks.
All of these would be charged to your account regardless if you made money from your investment or not.
The 8k minimum
So how do experts agree on the ₱8k minimum?
This amount is based from the broker's fee, which starts at ₱20 to 0.25% of the total invested amount. In order to keep the commission at its lowest, you would want to know the least amount where the commission remains at 0.25%.
By dividing ₱20 ÷ 0.25%, you actually get ₱8,000. See the table below for more details.
| INVESTED AMOUNT | BROKER'S COMMISSION | PERCENTAGE |
| --- | --- | --- |
| 1,000.00 | 20.00 | 2.0000% |
| 2,000.00 | 20.00 | 1.0000% |
| 3,000.00 | 20.00 | 0.6667% |
| 5,000.00 | 20.00 | 0.4000% |
| 8,000.00 | 20.00 | 0.2500% |
| 8,500.00 | 21.25 | 0.2500% |
| 9,000.00 | 22.50 | 0.2500% |
| 9,500.00 | 23.75 | 0.2500% |
From the table, you may notice that as you go lower than ₱8k, the bigger the portion goes to the commission. But if you invest equal to or higher than ₱8k, the cost of obtaining a stock remains at 0.25%.
Take-away
Investing in the stock market is exciting and also very risky.
And the first ever lesson to learn is to never lose capital. One way to do that is to keep your costs in trading at the minimum and invest with a capital of at least ₱8k. This way, you get to maximize your investment.