Healthmax AXA Philippines Life and Health Plan – Peso Lab
Are you worried of serious diseases? Does your family have suffer debilitating illnesses? Would you want to get a insurance and cover for critical conditions? HealthMax might be what you are looking for.
HealthMax
HealthMax is a whole life insurance offered by AXA Philippines. It provides insurance cover not only on your life but also when you are diagnosed with critical illnesses. The cover lasts until age 100 years old, at which point the policy matures. Upon reaching maturity, the policy stops and the sum insured and the accumulated advanced health fund can then be released.
Fast facts
Below is a list of fast facts about the plan.
FEATURES
DETAILS
Name
HealthMax
Type
Whole life insurance
Sum insured
₱1,000,000 – ₱10,000,000
Minimum health coverage
₱1,000,000 on 56 major conditions
₱200,000 on 18 minor conditions
Variants
10-year pay, 20-year pay, pay to 65 years old
Premium payment
Annually, semi-annually, quarterly, monthly
Riders
Secure and Care
Advanced health fund
The accumulated advanced health fund starts at age 70 and earns interest
Policy loan
Allowed
Guaranteed death cover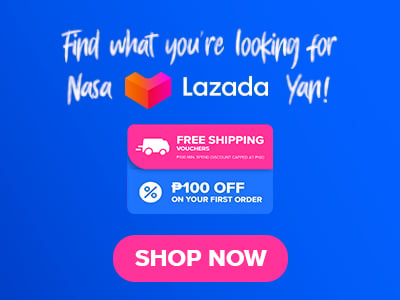 The lowest sum insured is at ₱1 million pesos. You can go up as high as ₱10 million. This is the amount of money that your beneficiaries can receive on your sudden demise before the maturity of the plan and without any withdrawals from major/minor illnesses or loans.
Minimum health cover
The health cover is equal to the guaranteed death cover. So if you purchased a ₱1 million policy, then that is going to be the same amount that you may receive upon diagnosis of any of the eligible 56 major illnesses such as cancer, stroke, and major burns. When the health cover is paid out, the policy stops and is no longer in effect.
But not only can you get benefits on major illnesses, you may also receive ₱200,000 when you are sick with 18 minor diseases. The amount also increases upon signing up for higher sum insured. You can make up to two claims for minor diseases for the entirety of the plan. The amount released would be deducted from the total benefits allocated on death or health covers, whichever comes first, or when the policy matures.
For complete list of covered diseases, you may ask for a free proposal by sending a message through the contact page.
Variants
Health Max comes in many variants. Since this is a whole life insurance, you can choose to completely pay it off in three ways.
10-year pay. You are given a decade to completely purchase the plan.
20-year pay. The premium is spread out in 20 years.
Pay to 65 years old. You can also choose to pay until you reach the age of retirement. This actually lowers your monthly premium but lengthens the time to fully pay the plan.
Premium payment
You are given several options to pay for the premium. You may pay every year, every six months, every three months or every month. For your convenience, an debit arrangement with your bank is available. The premiums are paid automatically, leaving you free from the worries of being on time on your bill.
Riders
To better make the plan appropriate to your situation, you can attach the insurance riders like Secure and Care . The Secure rider insures you in the event of accidental death, major burns, or dismemberment. On the other hand, the Care rider is a sort of income replacement when you when you are admitted in hospital for several days.
Advanced health fund
The advanced health fund kicks off when the person insured hits 70 years old. It is an amount that is open to be withdrawn if you need cash. The corresponding amount is then deducted from guaranteed life or health cover. It may earn interest which makes it possible to get higher benefits.
Policy loan
The policy loan is allowed in the policy and you can borrow money when you needed it the most. The amount would then be deducted from the fund that forms part of your total benefits on death, health or maturity claims.
What are the advantages of HealthMax?
HealthMax actually addresses three needs whichever comes first: too old, too young to die or too sick. When you get too old such as reaching the centenary, the policy matures and you may receive the total benefits from sum insured at that time and the accumulated advanced health fund.
Or if you are too young to die, your beneficiaries can receive the death cover. Thus, it can give you and your loved ones peace of mind. Or you may receive the health cover when you have a medically certified proof of diagnosis of any of the covered major illnesses.
See the other benefits of getting the plan.
You can choose to spread the payments through the choice of HealthMax variant. Premium can be paid in 10 years, 20 years, or until age 65.
There is various pays to pay the premium: annually, semi-annually, quarterly, or monthly.
Automatic debit arrangement is available with qualified bank partners.
A loan can be opened from the advanced health fund. It can be a source of cash in times of emergency.
Get benefits when you are sick with an eligible minor illness and make two claims for the entire policy duration.
You're allowed to withdraw from the accumulated advanced health fund.
Is HealthMax right for you?
HealthMax can be a good fit for you if you are looking for a life insurance that also gives benefits when you get seriously sick. Very few basic life policies out there can you give you that advantage. While you can certainly add the Critical Conditions rider, there might be some restrictions and limits that would not suit your needs.
It is also best purchased when you are young and healthy. When you are old and sickly, it might be quite hard to buy HealthMax or other life insurance from insurance companies in general. Furthermore, by purchasing the plan early in your life, you can lock in your ability to get insured and the ability to pay for a policy that early in your life.
Lastly, it might be an option for parents who would want to insure their kids. By buying a plan for them while they are young, it ensures that they lock in insurability.