How Much Can You Earn From RTB 2020 of the Treasury – Peso Lab
Do you want to invest in bonds? Are you looking to invest that is safe and backed by the government? The Bureau of the Treasury has recently announced that it is issuing a new tranche of retail treasury bonds (RTB). Called RTB 2020, they can be acquired for as low as ₱5,000 and the maturity is set for three years. As a source of passive income, is it worth investing?
This article looks at this new offering from the national government. I'm going to talk about what it is, the potential income you can get out from it, and the ways to start investing if you're interested. If this is your first time learning about RTB as an investment option, you can check the beginners' guide on RTB and read it up. And then you can come back once you're done.
What is RTB 2020?
The RTB 2020 is a debt instrument sold by the Bureau of the Treasury. They are issued in order to generate capital to be used by the government. When you invest, you are essentially lending your money to the republic. In return, the government gives you fixed interest and then return your money in full at maturity.
What will the government use the funds raised from the sale of RTB 2020 for?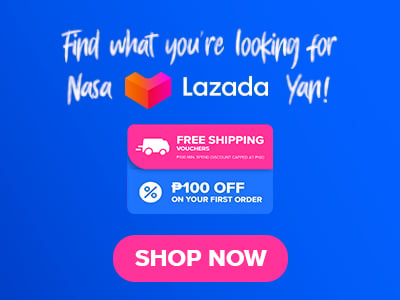 According to the announcement, the goal of the issuance is to encourage Filipinos to open bank accounts and earn income by investing their money. The proceeds are going to be used for "general budgetary purposes including critical infrastructure projects and social services."
What is the interest?
It is available for purchase from January 28 until February 6, 2020. The stated annual interest is 4.375%, which is paid quarterly straight to a bank account to be declared by the investor. The issue date is February 11, 2020, and it is set to mature in three years' time. The required starting capital is ₱5,000. Anyone who wants to buy more can do so with an increment of ₱5,000, i.e. ₱10k, ₱15k, etc.
See the table below for a summary of details.
| DETAILS | RTB 2020 |
| --- | --- |
| ISIN/Series Code | PIID0323B101 |
| Status | Ended |
| Offer period | January 28 to February 6, 2020 |
| Issue date | February 11, 2020 |
| Maturity | February 11, 2023 |
| Tenor | 3 years |
| Minimum amount | 5,000.00 |
| Increment | 5,000.00 |
| Interest | 4.375% |
| Interest period | Quarterly |
How much can you earn from RTB 2020?
To compute for total earnings, let's imagine two scenarios: a starting capital of ₱100,000 and ₱1 million. The annual interest is 4.375%, which means that you could receive ₱4,375 (100k x 4.375%) and ₱43,750 (1 million x 4.375%) respectively. The quarterly interest is ₱1,093.75 (4,375 ÷ 4) and ₱10,937.50 (43,750 ÷ 4).
And then if we include tax of 20%, then your after-tax quarterly income is ₱875 (1,093.75 – [1,093.75 x 20%]) and ₱8,750 (10,937.50 – [10,937.50 x 20%]). Your total income at the end of three years is ₱10,500 (875 x 4 quarters x 3 years) and ₱105,000 (8,750 x 4 quarters x 3 years, respectively.
See below the table for a summary.
| CAPITAL | 100,000 | 1,000,000 |
| --- | --- | --- |
| Annual interest | 4,375.00 | 43,750.00 |
| Quarterly interest | 1,093.75 | 10,937.50 |
| After-tax quarterly interest | 875.00 | 8,750.00 |
| Total interest | 10,500.00 | 105,000.00 |
| Cumulative gain | 10.50% | 10.50% |
That means that the growth of your money is 10.50% in a span of three years.
How can you invest in RTB 2020?
Investing in this new offering from the government is quite easy. If the income computed above is good enough for you, then there are two ways to invest.
Online purchase
Through selling agents
1. Online purchase
You can acquire these RTBs through the internet by following the instructions below. Make sure that you have an existing account with Development Bank of the Philippines, Land Bank of the Philippines, or the First Metro Investment Corporation.
Go to the website of Bureau of Treasury and follow the link or go directly to the RTB portal. Read the information.
Check the box that signifies that you understand the risks associated with the investment and click "Ready to Order."
Fill out the online form.
Pay the investment amount through one of the three partners: DBP, Landbank, or FMIC.
2. Through selling agents
You can also purchase them through one of the partner financial institutions: Development Bank of the Philippines, Landbank of the Philippines, BDO Capital $& Investment Corporation, Bank of the Philippine Islands, Chinabank, First Metro Investment Corporation, PNB Capital, RCBC Capital Corporation, and Security Bank Capital
Visit any of the authorized selling agents.
Fill out the form. Make sure that you have an account where the quarterly interest will be deposited.
Enjoy your periodic income from interest. The last interest and the full amount will be deposited when the bonds mature.
What should you do if you want to invest after the offer period?
There are two options for people who were not able to participate in the offering, those who want to invest after the offer period. One, you can invest in bond funds. These are funds managed by banks, trust companies, and investment houses that you can take part of, and they manage a portfolio of government and corporate bonds. They're open-ended, so you can start for and even withdraw your money any time. For more information, you may read up on them through mutual funds, UITF, and PERA articles.
Another option is to wait. You can check the Bureau of the Treasury website from time to time, or you may also want to like their Facebook page to be notified of their updates.
Update: According to Manila Bulletin, the offer was oversubscribed over eight times for a total amount of ₱250 billion. By July 16, 2020, the government has announced RTB-24 offering and by February of 2021, it has offered RTB 25.