Insurance Riders Make Life Insurance Policy – Peso Lab
A life insurance policy in the Philippines is pretty straightforward. It ensures that your life is secured. So, even if an unwanted accident or detrimental health issue happens, you know that your entire family's life will not be put to a financial debt.
Meaning, your insurer will pay your family in the event of an untimely death. But how about when you want more beneficiaries for your life insurance? What if you want to insure unexpected events such as accidents, critical or terminal illness, or hospitalization?
Don't worry, we'll guide you through everything that you need to know about insurance riders through this article.
What are Insurance Riders?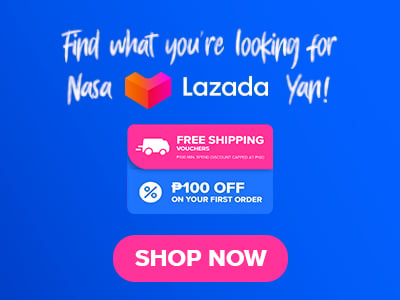 If you want to make the most out of your life insurance policy, you can add riders to your insurance.
Riders, also called supplementary contracts, are optional add-ons to your insurance policy. They can be removed or added to your existing life insurance policy.
The reason they are called riders is due to the fact that they cannot be bought separately. They can only be availed together with the purchase of a life insurance. Without a life insurance, you can't get them.
What is the purpose of riders?
When riders are added, they expand the purpose of your policy and increase the areas of your coverage. Because of riders, a plain life insurance, which only covers sudden death, can get you insured for other unexpected events in life.
The following are the different types of riders:
1. Term insurance rider
A term insurance is a life insurance that needs to be renewed every year. Its purpose is to increase your death benefit at an affordable cost.
When is the best time to add a term insurance rider?
Most, if not all, life insurance policy is very strict about the death benefit. Say you got a P1 million cover for your life. There is no way you can go back to your insurer a few years later and request that it would be increased to P1.5 million, even when you are willing to pay a higher premium.
(Some policies would allow an increase to the death benefit but only to match the level of inflation for that year. Of course, the premium will increase too.)
Solution? Get a term insurance rider. You can attach one that is worth P500,000. That way, you can get your desired coverage of P1.5 million.
2. Critical illness rider
A critical illness rider is a cover for serious sickness. Different insurance companies in the Philippines have different lists of diseases that they cover. The most common ones are heart attack, cancer, stroke, or terminal illness.
It is different from HMO (health maintenance organization) which would pay your medical and hospital expenses for any covered sickness directly to the hospital. A critical illness rider will give you a check directly often as soon as you were diagnosed.
On the other hand, your insurer will give you the benefits from a critical illness rider. For as long as you are sick with a disease that's covered by the policy, then you will receive the benefits.
When is the best time to add a critical illness rider?
We never know when we'll get seriously sick. A critical illness rider can be a great protection during the times that you acquire certain serious diseases. Secondly, it is also a perfect supplement to your health/HMO (health maintenance organization) insurance, which is limited to annual benefit limit.
3. Accidental death and disability
An accidental death and disability rider is self-explanatory. It provides benefits when you get injured or die as a result of an accident. Just like critical illness, different insurers have different injuries that they cover, with some even insuring major burns.
When is the best time to add a accidental death and disability rider?
We never know what life throws at us. Again, like critical illness, it is a perfect fit to an existing health/HMO insurance.
4. Income Protection
Income protection rider gives a daily benefit for each day you stay in a hospital.
How is this rider different from critical illness or an HMO?
An HMO will defray health-related costs ranging from check-ups, laboratory procedures, or hospitalization. The benefits are paid to the hospital or the healthcare institution. Moreover, critical illness rider will give you check upon diagnosis of certain serious diseases.
An income protection rider is different. Its purpose is to help you replenish loss of income because you are hospitalized. That's why, its only condition is the number of days that you stayed hospitalized. The longer the stay, the more daily benefits you will accumulate.
The amount that you will receive and the maximum number of days hospitalized depend on the rider you purchased. Again, different insurers set different conditions before such benefits are released.
Usually, there is a minimum number of days of hospital stay required, such as 72 hours.
5. Waiver of Premium
A waiver of premium rider gets activated when you are permanently disabled, unable to earn an income, and unable to pay your premium.
Say that your bought a policy payable in ten years. But on the fifth year, you met an accident and sustained injuries so serious you can't continue your livelihood.
If you have a waiver of premium rider, your insurer will pay for the premium on your behalf and will consider your policy still in effect.
What are the advantages of riders?
When you decide to add riders to your life insurance policies, you get the following benefits:
Flexibility. They can be added or removed at any time.
Affordability. They provide coverage at a relatively affordable cost.
Increase of insurance benefits. They increase your overall sum insured or benefits.
Get more areas of your life insured. You can be insured against many of life's risks including sickness, injury, accident, or hospitalization.
Risk management. Because each rider has different type of coverage, you can mitigate financial consequences brought about by life's uncertainties.
What are the disadvantages of riders?
As good as they sound, riders of life insurance policy also have attendant disadvantages.
Limited period of coverage. Virtually every rider will only cover you for a year.
Renewal. They need to be renewed, usually annually.
Higher renewal cost. Their cost increases over time or each time that you renew.
Expiry. The riders will not cover your for your lifetime. They expire when you reach a certain age.
One-time use. Once you availed the benefits of a rider, it's almost always that you can't purchase the same rider again.
Restrictions. There are limitations on the extent of cover made available by the riders. You would also need to meet certain conditions before you are qualified. At times, the supplementary contract is considered null and void because of certain fine prints that were not met.