Bank Accounts Philippines – Peso Lab
What are the different types of account that you can open at a Philippine bank?
According to the Bangko Sentral ng Pilipinas, financial inclusion is a dream that has a long way to go in the country. An overwhelming majority of the population remains unbanked. Seven out ten Filipinos still do not have any bank account.
So what exactly are the different bank accounts that you can open in the country?
Different bank accounts in the Philippines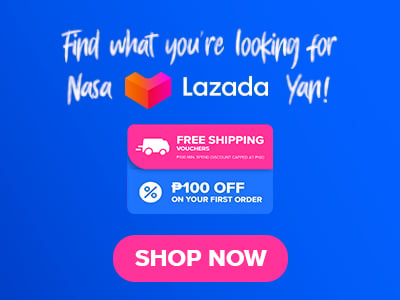 A bank account is any account between an individual or organization and bank or other financial institution. It is created to manage any financial transactions whether they are in the form of deposit or loans.
Banks have evolved not only in the way they cater to the needs of their customers. Over the years, they have expanded their services from the basic deposit. They now offer investments, insurance (through bancassurance), foreign currency accounts, and living trust.
Here are the different accounts you can open at a Philippine bank.
Savings account
Time deposit
Checking account
Credit card
Unit investment trust fund (UITF)
Personal Equity and Retirement Account (PERA)
Long term negotiable certificate of deposit (LTNCD)
Insurance (Bancassurance)
Loans
Dollar and foreign currency accounts
Trust and wealth managements
Other financial products
1. Savings account
A savings account is a basic deposit account that can be opened at any bank. The deposit earns a small interest that accrues over time. The relatively low interest rate may be discouraging for some, but its advantage of being a means of safekeeping where the capital is protected by the Philippine Deposit Insurance Corporation for a maximum of ₱500,000 and parking cash intended to be spent for immediate needs and expenses is undeniable. In addition, payroll accounts of employers are associated with savings accounts of their employees from which they get their allowances, compensation, and wages.
A savings account can come with any of the following: ATM debit card, passbook, free insurance policies, or even credit cards. For instance, a secured credit card can be issued should the cardholder wish to agree that the deposit would be held out as collateral. Moreover, a select RCBC branches allow a deposit account to come with an unsecured credit card with a modest credit limit.
Upon opening an account, take note of the starting capital which is the minimum amount required for an account. Take note too of the interest per annum and the frequency of compounding, most of which occurs every month or every three months. However, you can only be eligible if you keep enough required balance to earn interest. One other thing to be mindful is that the interest is subject to withholding tax of 20%.
If you are looking for high-yield accounts, you can find out over a dozen best savings account in the country arranged based on their interest rates. Banks have also created best savings account for kids so you can teach them about the importance of savings and they can start learning about personal finance early in life.
2. Time deposit
A time deposit, otherwise known as term deposit, is a bank account where your money is held to maturity and bears an interest superior to what can be earned in a savings account.
The length of time that the fund is held in the account is called the term, and the account matures at the lapse of the term. Terms can be as short as 30 days to five years. It is recommended no withdrawal occurs within the terms, or else charges may be assessed against the account.
Particularly, the interest can be fixed or floating. A fixed interest is established at the start of the account and remains unchanged for the whole duration until it matures. A float interest on the other hand varies according to prevailing market rates and may be established at the start of a new monthly cycle.
If you like to the get the most bang out of your back, you can read this article on the best time deposit accounts with the highest interest rate.
3. Checking account
Another type of bank account is the checking account. It is an account that gives you flexibility in managing your funds through passbook, checkbook, or debit card, as well as the liquidity so you can meet financial obligations without any hassle.
Some banks give you power to monitor your transactions online as you pay out your expenses, debts, and other obligations through issuance of checks. And just like savings account, it is defined by the following: minimum initial deposit which is the required amount in order to get your account started, minimum maintaining balance, falling below of which can incur charges, and the required minimum balance to earn interest.
Checking accounts may be issued to individual or institutions such as businesses and corporations.
4. Credit card
A credit card account allows you the privilege of borrowing money from the bank on the short-term to be repaid within the due date or through staggered instalment payments for months or years. When managed properly, it can build up a good credit profile that gives you access to other financial services such as housing or vehicle loans.
In the Philippines, you can secure a credit card in three ways. First, you can get one by applying at the bank. Proof of income and other documents relating to your identity (such as your personal information, contact details, and proof of billing) would be required. Your credit limit is set as directly proportional to your income.
The second way is by getting an unsecured credit card. The process involves either opening a savings account or time deposit, from which the amount put into it will be held as security to your personal and consumer loans in using the card. It cannot be withdrawn unless the card is cancelled. The credit limit is set as a percentage of the funds contained in the deposit. The higher the funds, the higher the credit limit becomes.
And lastly, you can also get a credit card by simply opening a savings account. A few banks would issue a credit card as a bundle, and the credit limit is expectedly low as well.
5. Unit investment trust fund (UITF)
Banks likewise offer unit investment trust fund (UITF) that enable customers to avail of investment vehicles.
Organized like mutual funds, it is a pool of money from retail and institutional investors that are then invested to securities such as retail treasury bonds and stocks. The differences are that you are purchasing units from the banks' (trust) companies funds rather than shares from mutual fund companies, and that it is regulated by the Bangko Sentral ng Pilipinas rather than the Securities and Exchange Commission.
There are different kinds of UITFs: equities funds, equity index funds, balanced funds, bond funds, and money market funds. Feeder funds are also available that cater to the investing needs of those who are looking for exposure to securities abroad.
The advantage of UITF is that they are an affordable means in investing in the stock market without all the troubles of trading on the exchange. A fund manager takes care of the acquisition and divestment according to the fund's objective.
6. Personal Equity and Retirement Account (PERA)
The Personal Equity and Retirement Account or PERA is a voluntary savings program designed for Filipinos to set aside part of their current income to prepare for their retirement. Investors can redeem their money when they turn to the age of 55 years old or when they meet any of their conditions for release.
Their savings can be invested in various collective investment schemes, thus earning potentially high returns in the long term. It can supplement pension plans offered by employers, Social Security System, and GSIS.
Anyone can open PERA for as long as they are old enough to enter into a contract and holder of a tax identification number. In particular, investors of PERA can enjoy tax breaks. Additionally, they can be given exclusive access to select PERA funds.
Not all banks are registered with the Bangko Sentral ng Pilipinas to administer PERA on your behalf. Check with your bank to see if you can open an account with them.
7. Long term negotiable certificate of deposit (LTNCD)
Long term negotiable certificate of deposit (LTNCD) are debt instruments issued by banks to raise capital. Banks used to issue LTNCDs quite frequently in the past, but new rules from the central bank have discouraged them from doing so presently.
Depending on the issuer, it can be a potentially less risky investments as investors receive regular interest on periodic interval and get their capital back upon maturity. In addition, people may be entitled to tax breaks when held until it matures.
8. Insurance (Bancassurance)
Banks can also give people a chance to get insured through bancassurance, which is a facility through which insurance companies can make their their products available at the bank to its customers. You will usually see their representatives with distinctive uniforms, and they have a specific designated table at the branch to answer inquiries.
Insurance products can include variable universal life or VUL policy, term insurance, critical illness, and even HMO (health maintenance organization) plans.
9. Loans
And of course, we don't forget the fact that banks in the Philippines are one of the largest institutions. Whether individuals, organizations, or businesses, they cater to the needs of borrowing cash with the promise of repayment plus interest at a later time. The loans that you can avail are housing loans, car and motorcycle loans, personal loans, business loans, etc.
They can be ideal for breadwinners who want to purchase their new home or car. Also, they can be a good solution to people who may need to have an accessible line of credit to purchase consumer products such as mobile phones, gadgets, computers and other stuff.
Lastly, businesses can tap the banks to raise capital to sustain operations, repay existing or maturing debt obligations, meet their expansion plans, and address other such needs of the business.
10. Dollar and foreign currency accounts
Another distinct service that you can get from the banks is their dollar or foreign currency accounts. They are great for overseas Filipino workers, those who are receiving remittances from abroad, resident foreign citizens, and corporate entities who are dealing with businesses abroad.
11. Trust and wealth management
Banks can set up a personal management trust (PMT) where an individual can manage and transfer one's wealth to a beneficiary. Also called a living trust, PMT can take effect while one is alive unlike a life insurance where it only takes effect upon one's demise.
The living trust can have several goals. Firstly, it can be formulated in a way that facilitates transfer of wealth to the next generation or charity. Secondly, it can also provide recommendations in optimizing the funds so it can earn with higher returns in the long run. And lastly, it can be established to implement the distribution of assets to beneficiaries in a legal, orderly manner.
12. Other financial products
Other banking products may or may not need any need an account, but they are available for those who may request for them. An example is a prepaid card, which is essentially a debit card whose funds can be reloadable and used for convenient payments at grocery, restaurants, and online shops. Another example is a gift card which can can be loaded up once and whose funds can be used multiple times until it gets depleted.