What Are The Best Tourist Spots in Aurora, Philippines? – Peso Lab
If you're looking for an unforgettable adventure that can give you a taste of paradise, look no further than Aurora province in the Philippines. With its pristine white sand beaches, superb natural beautify and diverse culture, Aurora is a must-visit tourist destination that has something to offer everyone.
Whether you're a thrill seeker looking for exciting outdoor activities like kayaking and snorkeling or just want to relax on the beach with local food vendors nearby; this province will not disappoint!
In this blog post we'll take a closer look at some of the best tourist spots in Aurora, from captivating nature parks to charming historical monuments – so let's get started!
Baler: Surfing Capital of the Philippines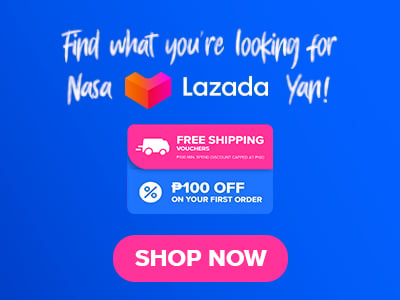 Our journey begins in Baler, the capital of Aurora and renowned as the Surfing Capital of the Philippines. This charming coastal town is famous for its powerful waves, making it a mecca for surf enthusiasts from all over the world. Sabang Beach, Cemento Beach, and Charlie's Point are just a few of the many spots where you can catch some epic waves.
But Baler is not just about surfing; it also has a rich history. Don't miss a visit to the Baler Museum, which showcases the town's historical significance during the Philippine Revolution against Spanish colonial rule. Baler Church, or the San Luis Obispo de Tolosa Parish Church, is another historical gem that has withstood the test of time and is worth exploring.
Diguisit Beach and Rock Formations
Just a short drive from Baler, you'll find the picturesque Diguisit Beach. This spot is not just about sunbathing and swimming; it's also home to captivating rock formations that have been sculpted by the relentless waves of the Pacific Ocean. These unique formations, like the Aniao Islets and Lukso-Lukso Islets, provide an excellent backdrop for your vacation photos.
Mother Falls: A Hidden Oasis
For those who crave adventure and natural beauty, Mother Falls is a must-visit destination. To reach this hidden oasis, you'll need to trek through lush forests and cross streams, which makes the journey as exciting as the destination itself.
Once you arrive, you'll be greeted by the sight of a towering waterfall cascading into a serene emerald pool, surrounded by moss-covered rocks and lush greenery. It's a perfect spot for swimming and relaxation, and the tranquility here is simply unparalleled.
Hanging Bridge 
Another natural wonder awaits you at the Ditumabo Falls, also known as the "Mother Falls." Before you reach the falls, you'll have the chance to cross a thrilling hanging bridge that adds an extra layer of adventure to your journey.
The waterfall itself is a majestic sight, with its pristine waters plunging from a height of 140 feet into a refreshing pool. The trek to Ditumabo Falls is an unforgettable experience, and the view is well worth the effort.
Casapsapan Beach: Serene and Secluded
Aurora is blessed with numerous pristine beaches, and Casapsapan Beach is one of the best-kept secrets. This secluded paradise is perfect for those seeking solitude and natural beauty.
The beach boasts fine golden sand, crystal-clear waters, and a backdrop of lush coconut trees swaying in the gentle sea breeze. It's an ideal spot for swimming, beachcombing, or simply unwinding while enjoying the stunning coastal views.
Dicasalarin Cove: A Hidden Hideaway
Dicasalarin Cove is an exclusive hideaway tucked away in a private property. While access is limited, it's well worth exploring if you have the opportunity. The cove is known for its rugged coastal cliffs, pristine beaches, and the picturesque Dicasalarin Lighthouse perched atop a hill.
The panoramic views from the lighthouse are nothing short of breathtaking, offering a unique vantage point to soak in the natural beauty of Aurora's coastline.
Aurora's Lighthouses: Guiding Lights
Aurora's coastline is dotted with several historic lighthouses, each with its own unique charm. Aside from the Dicasalarin Lighthouse, another notable one is the Museo de Baler Lighthouse.
This Spanish-era lighthouse has been transformed into a museum and offers a glimpse into the province's maritime history. Visiting these lighthouses not only provides insight into the region's past but also rewards you with stunning coastal vistas.
Ampere Beach: Magnetic Beauty
Ampere Beach is named after the word "ampere," which is used to describe the electrical current. This unusual name is due to the belief that the beach has magnetic properties.
Whether or not that's true, one thing is certain – Ampere Beach is a magnetic beauty that will draw you in with its dramatic scenery. The beach is known for its large waves crashing against a unique rock formation, creating a mesmerizing spectacle.
Baler Museum: A Glimpse into the Past
To further delve into the history and culture of Aurora, a visit to the Baler Museum is highly recommended. Located in the heart of Baler, this museum houses a collection of artifacts, photographs, and memorabilia that provide insights into the province's rich heritage.
One of the museum's main attractions is its exhibit dedicated to the Siege of Baler. Visitors can learn about the heroic stand of Filipino soldiers inside the Baler Church during the Philippine Revolution.
The museum also showcases indigenous artifacts, historical documents, and artworks that tell the story of Aurora's development and transformation over the years.
Check Out The Breathtaking Views of Aurora!
Aurora is truly a hidden gem of the Philippines, offering a diverse range of experiences for travelers who seek natural beauty, adventure, cultural immersion, and relaxation. From the thrilling waves of Baler to the serene shores of Casapsapan Beach, from the majestic Ditumabo Mother Falls to the panoramic views atop Ermita Hill, Aurora captivates the hearts of all who venture into its unspoiled landscapes.
As you explore the stunning tourist spots in Aurora, you'll not only discover its natural wonders but also its rich history, vibrant culture, and commitment to environmental conservation. It's a destination that leaves a lasting impression, reminding us of the importance of preserving the beauty of our natural world.
So, if you're looking for a destination that combines adventure with tranquility, culture with nature, and beauty with authenticity, consider adding Aurora to your travel bucket list. This hidden gem of the Philippines is ready to welcome you with open arms and breathtaking landscapes that will leave you in awe.