Harley-Davidson X350 and X500 make their way to Japan – Philippines next?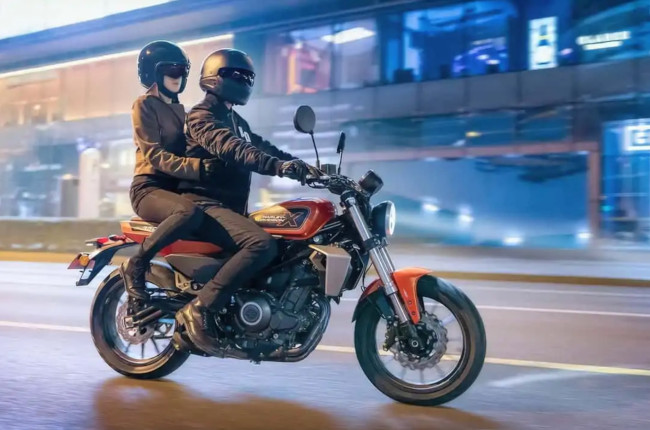 Harley-Davidson's recent moves in the Asian market have been grabbing headlines lately. They've teamed up with Hero MotoCorp in India, resulting in the creation of the X440, a compact single-cylinder bike that brings the Harley brand to a broader audience. Meanwhile, in China, Harley-Davidson has partnered with the well-known manufacturer QJ Motor.
The collaboration between Harley-Davidson and QJ Motor has been ongoing for a while, focusing on developing a range of small-displacement motorcycles. This collaboration bore fruit with the introduction of the X350 and X500, both heavily inspired by existing QJ Motor/Benelli models. Initially, these compact and mid-sized bikes were exclusively available in China, but they're set to make their way to Australia by the end of 2023. Beyond that, the next stop for these two bikes is Japan, where they are anticipated to hit the market in October 2023.
Harley-Davidson states that the development of the X350 and X500 aligns with the brand's global strategy. These bikes are notably distinct from the brand's domestic models. They feature significantly smaller engines and depart from Harley's iconic cruiser styling in favor of a more standard, naked bike design. In fact, the X350 shares many similarities with the Benelli 302S, while the X500 is essentially a reimagined version of the Benelli Leoncino 500 – both of which are models manufactured by QJ Motor in China.
Regarding performance and technology, the Harley-Davidson X350 is equipped with a 353cc, liquid-cooled, fuel-injected, parallel-twin engine. This engine is tuned to produce an estimated 36 horsepower at 9,500 rpm and 31 Newton-meters of torque at 7,000 rpm. Power is transmitted to the rear wheel via a six-speed manual gearbox. On the other hand, the X500 packs a bit more punch with its liquid-cooled, fuel-injected, parallel-twin engine boasting a displacement of 500cc. It generates 47 horsepower at 8,500 rpm and 46 Newton-meters of torque at 6,000 rpm.