Philosophy for/with children highlighted in latest Springer book edited by Thomasian researchers
Department of Philosophy Chair Assoc. Prof. Marella Ada Mancenido-Bolaños, PhD and faculty member Ms. Cathlyne Joy P. Alvarez-Abarejo co-edited a book entitled "Cultivating Reasonableness in Education: Community of Philosophical Inquiry", published by Springer Singapore.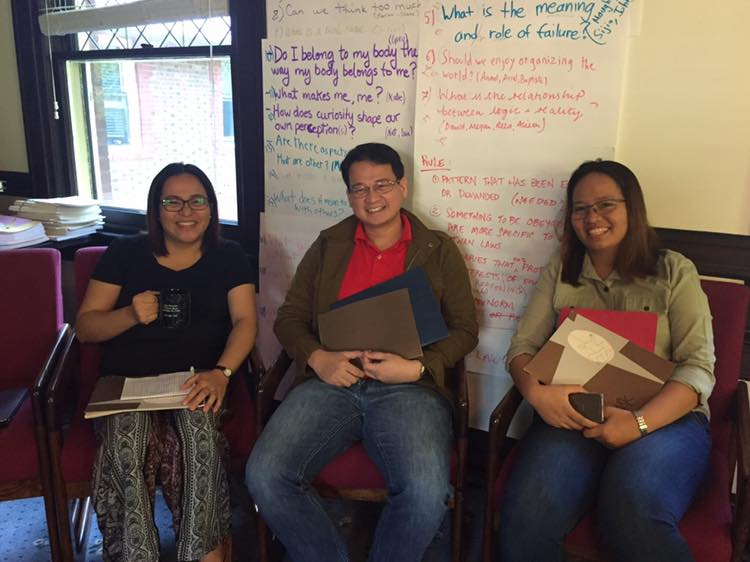 The book focuses on the real-world application of the Philosophy for/with Children (P4wC) pedagogy to "cultivate reasonableness in individuals through communities of philosophical inquiry", thereby offering a collection of not just theories penned by the scholars in every chapter, but also experiences, discoveries, and innovations on P4wC.
Moreover, the book delves into how the P4wC approach can be practiced in various settings, namely: academic, business consulting, textbook writing, peace education, and extremism prevention, among others.
UST graduate students, alumni, and Department of Philosophy academic staff also published individual chapters. They are: Ms. Venus Ae Kaiel Basa, Ms. Raphaella Elaine Miranda, Dr. Peter Elicor, Mr. and Prince Airick S. Gapo.
Bolaños is a fellow researcher of Research Center for Culture, Arts, and the Humanities. The book was also co-edited by Asst. Prof. Leander Penaso Marquez of University of the Philippines-Diliman.