Nature's Embrace: Experience Serenity at Kamana Sanctuary Resort & Spa Zambales  – Peso Lab
Those looking for a really peaceful getaway might find a hidden gem tucked away in Zambales' gorgeous settings. Welcome to Kamana Sanctuary Resort & Spa, a sanctuary where being embraced by nature isn't just a metaphor but a true experience. 
Picture getting up to the sound of distant waves and rustling branches, carried by a fresh wind that also smells like the sea.
Every element of this resort calls you to relax, recharge, and engage yourself in the wonders of nature, from its beautifully built rooms to its restorative spa facilities.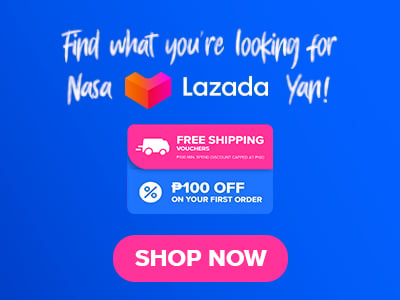 Join us as we explore the tranquility that Kamana Sanctuary Resort & Spa Zambales has to offer. This place is where time stops still and nature is your constant company!
Kamana Sanctuary Resort & Spa Zambales
The resort is well-known for its tasteful fusion of lavish facilities, magnificent natural settings, and a strong dedication to giving visitors a relaxing and revitalizing experience. 
It remains a popular location for people looking for a peaceful getaway because of its alluring natural settings, first-rate amenities, and commitment to giving guests an experience that is really refreshing.
Beyond its natural charm, Kamana Sanctuary is a haven of luxury that caters to those looking for a vacation that is genuinely lavish. The resort's luxurious rooms, whether you choose a spacious room, a comfortable suite, or a private villa, are exquisitely crafted to merge modern comfort with the local aesthetic. 
The resort is the ideal getaway for individuals looking for an exquisite break because everything has been carefully chosen to create a calming ambience.
The Kamana Sanctuary Resort and Spa is situated in the Subic Bay Freeport Zone, and both private vehicles and public transit are readily accessible there.
Variety of Room Types
The resort has a selection of elegant lodging options, such as large rooms, suites, and private villas. Every living area incorporates modern design features with touches of regional characteristics to match the surroundings.
Casitas
With a floor area of 70 square meters, the most upscale stilt room is located above the sea and features a California king-size bed, a private balcony with views of the ocean and the gorgeous mountain ranges, as well as a roomy bathroom with a rain shower and two sinks.
Deluxe Single
For the solo travelers, this is for you! The accommodation features a California king size bed and a 46 square meter floor area, making it perfect for lone travelers who like to spend their time near the beach and pool.
Deluxe Twin
With a floor area of 46 square meters, two California Queen size beds, a bathroom, and a balcony for a beautiful view of the mountain peaks, the room is ideal and roomy enough to drift off at any time of the day.
Hotel Suite
The building's second-most luxurious and large room has a 60 square meter floor area with a receiving room, a California king-size bed, a separate rain shower bath and tub, two sinks, and a private balcony with an ideal view of the ocean and seashore.
Deluxe Twin with Loft
A welcoming split-level suite with a 49 square meter floor area with a California king and queen size bed, a relaxing bathroom, and a beautiful view of the beach and the sun.
Standard Twin
The most popular accommodation among visitors has a floor area of 36 square meters, two California queen-size beds, a bathroom, a large terrace, and the greatest beach views.
Check their website to know more about the details of the room and suites they offer!
Amenities Offered in the Rooms
Each accommodation at Kamana Sanctuary Resort and Spa Zambales is created to provide visitors the utmost comfort while they are staying. Every room has air conditioning, so you are able to stay cool on summer days.
Additionally, they include flat-screen TVs so you can unwind in bed and watch your favorite programs. The bathrooms in each guest room are stocked with free goods including soap and shampoo conditioners, and body lotion.
All rooms provide free Wi-Fi for those who need to keep updated while traveling so they can quickly share or post their experiences!
Indulge in Exquisite Dining!
Guests enjoy a variety of dining options thanks to the indoor and outdoor restaurants and pubs.
International staples including pasta meals, fish and seafood, and grilled meat choices are offered on the Kusina menu. Also, private beach barbecues with grilled meats and fresh seafood can also be arranged by the resort.
Visitors are likely to discover something delectable that satisfies their taste buds at Kamana Sanctuary Resort and Spa Zambales because there are so many eating options available. 
Fun & Relaxing Activities to Try!
For those looking to unwind and rejuvenate, their spa services are a must-try. The spa provides several different treatments, such as facials, massages, body scrubs, and more.
Each treatment is customized to the individual needs of the client, guaranteeing a totally personalized experience.
The resort offers a variety of opportunities for you to get out on the water. Due to the resort's close proximity to some of the greatest snorkeling locations in Zambales, snorkeling is one of the most favorite water sports there.
At Kamana Sanctuary Resort and Spa Zambales, visitors may partake in kayaking, another entertaining water leisure activity. 
There are several outdoor activities available at the resort if you're seeking for land-based fun. Hike one of the surrounding paths around the resort to discover Zambales' breathtaking natural beauty.
For those who are interested in learning more about the surrounding nature, the resort can even organize guided treks.
Embracing Serenity on a Getaway to Kamana Sanctuary Resort & Spa Zambales
Kamana Sanctuary calls to anybody who longs for an unforgettable getaway, a soul-satisfying solitary journey, or a pleasant family retreat. 
Why not gather everything you need, leave your problems at the door, and set out on a trip that offers not just a vacation but also a close encounter with mother nature?
Serenity isn't just a word while you're in Kamana Sanctuary's embrace; it's a sensation that envelops you, a tune that dips you into happiness, and a memory that sticks with you long after you've left. 
So, go beyond that peaceful horizon, and Kamana Sanctuary Resort & Spa Zambales will be there to greet you. Are you ready for the beginning of your road to tranquility?