Exploring Paradise: The Enchanting Allure of Noni's Resort – Peso Lab
Hey there, nature lovers and those looking for adventure! Imagine a spot that offers a whole fresh perspective on what it means to experience beauty. Welcome to the enchanted world of Noni's Resort, where you may escape the ordinary and immerse yourself in the exceptional.
Imagine entering Noni's Resort and finding yourself in a place where normal standards no longer apply. This isn't just a holiday; it's a voyage that will change the way you perceive the world.
Prepare to discover Noni's Resort's mysteries, where a unique is the typical, nature and luxury collide, and paradise isn't just a far-off fantasy but is actually waiting for you. Let's start our journey through Noni's Resort's experience!
Noni's Resort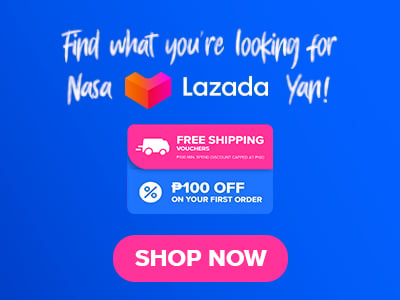 With its stunning panorama of Taal Lake, the Tagaytay mountains, and the extraordinarily gorgeous Mount Maculot, Noni's Resort is a truly hidden treasure of the Calabarzon region. 
This is a spot to spend your vacation if you want to unwind in tranquil settings on a farm and resort while taking use of metropolitan advantages. Despite the fact that we have roomy regular rooms, our private villas for large parties and our avant-garde a-framed camping units are what set them apart.
Noni's Relaxing Rooms & Villas: Where Comfort Meets Nature
It's important to have a relaxing and pleasant place to escape to while planning the ideal trip. With its beautifully constructed suites and villas, Noni's Resort elevates the art of relaxation to a completely new level.
Imagine waking up to the tranquil sounds of songbirds and the smooth rustling of leaves. At Noni's Resort, every villa and lodging is a tribute to how seamlessly modern luxury and the calming embrace of nature can coexist. You are greeted by a friendly atmosphere as soon as you enter, which immediately makes you feel at peace.
Sta Teresita Villa
From the comfort of this luxurious 120 sq m, 2 bedroom villa, take in the grandeur of Taal Lake and Mt. Maculot. It has a 19 sq m private warm infinity pool, 2 bedrooms, 2 bathroom areas, 1 vanity room, dining and receiving area, terrace, and pool deck. It is sought for its roomy interior, ideal for large family get-togethers.
There are two queen-sized beds available. Max Capacity With Additional Person Charge: 2 More Children, Room Size: 72 Sqm Pool Deck-14 Sqm, Paid Capacity: 6 Adults or 4 Adults and 2 Children
With amenities such as wifi, air conditioner, room service, housekeeping, shower, refrigerator, and more!
Batangas Villa
This 120 square meter single-detached villa apartment offers seclusion and features an 18 square meter heated private pool, two bedrooms, three shower rooms, a mini-kitchen, a dining and living space, a balcony, and a pool deck. 
Kids may play at the surrounding playground and enjoy a lovely view of the garden from Batangas Villa. Additionally, this property has conveniences that visitors can request.
Bed Provision: One King-size Bed, One Queen-Size Bed, One Single-Size Bed, and One Single-Size Sofa Bed. Room Size: 80 Sqm; Pool Size: 18 Sqm; Pool Deck Size: 14 Sqm. Paid Occupancy: Six Adults or Four Adults and Two Children. Maximum Capacity With Extra Person Fee: Two More Children.
Sta Rita Villa 
Ideal for a family of 5, this 100 square meter, two-story villa features an 8.5 square meter private heated pool, two bedrooms, a mini-kitchen, a dining and reception space, a terrace, and a pool deck. It also has sights of the Taal Lake and Volcano, the Tagaytay mountains, and the spectacular Mount Maculot.
Bed Provision: 2 Queen Size Beds; 1 Single Size Sofa Bed; Room Size: 58 Sqm; Paid Capacity: 5 Adults or 4 Adults and 1 Child; Maximum Occupancy With Additional Person Fee: 1 Additional Bed-Sharer Child.
Talisay Cabin 
The Philippines now boasts the prettiest and coolest camping units ever! These cottages are specifically made for people who want to go camping in style.
Full air conditioning, a floor-to-ceiling view of Mount Maculot and Taal Lake, a private bathroom, a solo fire pit, a private thermal infinity plunge pool (3.25 sq m), two levels, a seating area (11 sq m), a patio with a dining area, a grilling area, and a private lounge are all features of this apartment.
Pool Suite
A large suite of 65 square meters that includes a heated plunge pool with jets, a king-sized bed, three couch beds, and a lovely terrace is ideal for a getaway with friends or family. If you use the same facilities in the adjacent pool suite, you can access a connecting door from here. 
Their suite accommodation boasts a tranquil view of Mount Maculot, Tagaytay hills, and Taal Lake and volcano.
Jacuzzi Suite
A roomy 65 square meter suite with a nice jetted jacuzzi, a king-sized bed, three single couch beds, and a lovely balcony is ideal for a retreat with friends or family. This is wheelchair accessible and features a large shower room and separate comfort room. 
If you use the same facilities in the neighboring jacuzzi suite, you may use a connecting door from this. It contains a coffee maker, microwave, and tiny refrigerator. Our suite accommodation boasts a tranquil view of Mount Maculot, Tagaytay hills, and Taal Lake and volcano.
Relax & Enjoy as You Visit This Paradise!
Imagine yourself walking through lovely nature pathways, enjoying the calming touch of a wind on your skin, and taking in the kaleidoscope of sights and sounds all around you. Imagine beginning each day with the assurance that every moment will be special as you awaken to the gentle sound of birds.
Noni's Resort is more than simply a place to visit; it's a way of life where natural beauty and elegance live in perfect harmony. Relaxing accommodations, thrilling activities, and the enthralling beauty of the resort's sceneries are not only for the lucky few who have already been; they are waiting for you as well.
The front doors of Noni's Resort are open and waiting to take you in a magical world. The chapters of your own discovery, relaxation, and renewal are waiting to be created. Are you ready to set off on an unforgettable journey? 
Come see Noni's Resort's splendor and experience paradise for yourself!