Where To Get Starbucks in Tagaytay, Philippines – Peso Lab
Starbucks, the ubiquitous coffeehouse chain, has become a global symbol of coffee culture and community. With its distinctive green logo and warm ambiance, Starbucks has found its way into numerous cities and countries around the world, including the picturesque city of Tagaytay in the Philippines. Nestled amidst rolling hills and overlooking the stunning Taal Lake and volcano, Starbucks in Tagaytay offers visitors a unique experience that blends coffee enjoyment with the serene beauty of nature. In this essay, we will explore the significance of Starbucks in Tagaytay, its impact on the local community, and how it complements the city's natural beauty.
A Perfect Location
Tagaytay is known for its cool and breezy climate, and it's very popular for people living in Manila who never have the time to go to Baguio City! A lot of people consider Tagaytay as the Baguio in the south, and everyone loves having a cup of hot coffee while looking over to the amazing Taal Volcano. This majestic location became one of the most visited places to get Starbucks coffee!
Starbucks' choice of location is not just a matter of business strategy but also reflects its commitment to sustainability and harmony with the environment. The company is known for its efforts to minimize its ecological footprint, and by building a store in a place of natural beauty, they aim to promote responsible consumption while preserving the natural charm of Tagaytay.
A Filipino Culture In Every Cup of Starbucks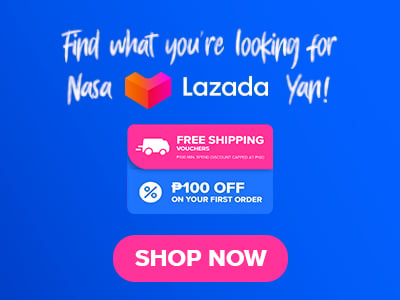 Starbucks in Tagaytay has been an integral part of the local community since its establishment. One of the most profound features of every Starbucks store in Tagaytay City is that they incorporate a hint of our Filipino culture on their buildings. Once you go inside their stores, you would immediately have that sense of a modern Filipino home – which would definitely struck your heart while enjoying your coffee. This cultural representation made Starbucks Stores in Tagaytay become a popular meeting spot for tourists and even locals.
Additionally, Starbucks stores in Tagaytay goes more than a hangout place to grab a cup of coffee. They have also taken an initiative to support local communities by promoting products of local farmers in the Philippines. They also source coffee beans from our local Filipino coffee growers to with continuous support to the development of our country's coffee industry.
Furthermore, Starbucks in Tagaytay often organizes events and workshops, fostering a sense of community engagement. From hosting art exhibits to promoting local talent, the store has become a hub for creative expression and cultural exchange.
The Starbucks Experience in Tagaytay
The Starbucks experience in Tagaytay goes beyond just sipping a cup of coffee. The breathtaking views from the store's outdoor seating area are awe-inspiring. Customers can enjoy their favorite beverages while being surrounded by nature's beauty, watching the clouds lazily drift over the majestic Taal Lake and the smoking Taal Volcano in the distance. This unique experience has made Starbucks in Tagaytay a must-visit spot for both coffee enthusiasts and nature lovers.
The store's interior design is equally impressive. Reflecting the cozy atmosphere typical of Starbucks locations worldwide, the Tagaytay store features wooden accents, soft lighting, and comfortable seating. This design complements the serene surroundings and encourages customers to relax and unwind, making it an ideal place for locals and tourists seeking respite from their busy lives.
Must-Visit Starbucks Branches in Tagaytay
Starbucks Tagaytay-Calamba Road
Starbucks Tagaytay-Calamba Road is a tranquil coffee retreat located along the scenic Tagaytay-Calamba Road in the beautiful city of Tagaytay, Philippines. Nestled amidst the rolling hills and lush greenery, this Starbucks store offers customers a peaceful escape from the hustle and bustle of everyday life, providing a perfect blend of coffee enjoyment and appreciation of Tagaytay's natural beauty.
Address: Purok 162 Tagaytay – Calamba Rd, Tolentino West, Tagaytay, 4120 Cavite
Contact Number: (046) 512 0124
Hours: Monday-Friday: 8 AM–1 AM | Saturday-Sunday: 6:30 AM–2:30 AM
Starbucks Ayala Malls Serin
Ayala Malls Serin is a popular shopping destination in Tagaytay, and Starbucks has a branch located within the mall. This store is a favorite spot for shoppers and moviegoers looking to unwind with their favorite Starbucks beverages.Starbucks Ayala Malls Serin stands as a beloved coffee retreat in Tagaytay's premier shopping destination. With its strategic location, cozy ambiance, diverse menu, and community engagement, the Starbucks store provides a delightful respite for visitors seeking relaxation, connection, and enjoyment amidst the bustling atmosphere of Ayala Malls Serin.
Address: G/F, Ayala Malls Serin, Tagaytay – Nasugbu Hwy, Tagaytay, Cavite
Hours: Monday-Thursday: 10 AM–7 PM | Friday-Sunday: 10 AM–8 PM
Starbucks Tagaytay Rotunda
Positioned near the Tagaytay Rotunda, a major landmark in the city, this Starbucks store is easily accessible to both locals and tourists. It is often bustling with activity, making it an excellent spot for people-watching and relaxation. One of the highlights of Starbucks Tagaytay Rotunda is its outdoor seating area. Positioned to take advantage of the panoramic views that the Tagaytay Rotunda offers, customers can enjoy their beverages while admiring the scenic landscapes that surround them. The store's outdoor seating is a perfect vantage point to witness the city's bustling activity while also providing glimpses of the nearby Taal Lake and Taal Volcano, creating a unique and captivating coffee experience.
Address: Purok 162 Tagaytay – Calamba Rd, Tolentino West, Tagaytay, 4120 Cavite
Contact Number: (046) 512 0124
Hours: Monday-Thursday: 8 AM–1 AM | Friday: 8 AM–2 AM | Saturday: 6:30 AM–2:30 AM | Sunday: 6:30 AM–1:30 AM
Starbucks Twin Lakes Tagaytay
Twin Lakes is a well-known leisure and residential development in Tagaytay, and Starbucks has a branch nestled within the complex. The serene surroundings and picturesque landscapes make this store a popular choice for nature lovers. Starbucks Twin Lakes Tagaytay is much more than just a coffee shop; it is a haven of tranquility and natural beauty. Its picturesque setting within Twin Lakes, coupled with its outdoor seating and scenic views, creates an unforgettable experience for coffee enthusiasts and nature lovers alike.
Address: 3V94+GVM, Tagaytay – Nasugbu Hwy, Laurel, Batangas 
Contact Number: (02) 8402 0450
Hours: Monday-Sunday: 8 AM–8:30 PM
Summit Ridge Tagaytay
Starbucks Summit Ridge Tagaytay offered a warm and inviting atmosphere for visitors to enjoy their favorite coffee beverages, freshly brewed teas, and a wide range of delicious snacks and pastries. The store became popular for its modern and aesthetically pleasing interior design, which perfectly matched the serene surroundings of Tagaytay.
What made this Starbucks location unique was its prime spot within the Summit Ridge Promenade. The Promenade is a popular destination for both tourists and locals, featuring an array of restaurants, retail shops, and recreational activities. With its strategic location, Starbucks Summit Ridge Tagaytay served as a go-to spot for visitors to unwind and enjoy their favorite drinks while taking in the breathtaking views of Taal Lake and the surrounding landscapes.
Address: Level 1, Promenade, Summit Ridge Hotel, Aguinaldo Hwy, Tagaytay, Cavite
Contact Number: (046) 483 5308
Hours: Monday-Friday: 8 AM–9:30 PM | Saturday-Sunday: 7:30 AM–9:30 PM
Ready To Have a Cup of Coffee Right By Taal?
Starbucks in Tagaytay represents more than just a coffee shop; it is a proof that coffee culture can be integrated with our country's natural beauty. For some of you that have not tried having a cup of coffee in Tagaytay, this is your sign to take that 2-hour drive away from Manila and enjoy a scenic view with your coffee!