What are the Best Cebu Pacific Promotions You Can Get? – Peso Lab
Since 1996, Cebu Pacific has been providing excellent yet low-cost flights to Filipinos all over the country. This airline has been loved by millions of Filipinos because of their affordable and accessible fares. But do you know that from time to time, they also offer exciting promotions and deals to help you get the most out of your traveling experience?
You can get flights for as low as ₱1, ₱25, ₱99, ₱199, and more! These incredible offers allow passengers to explore different destinations both within the Philippines and internationally without breaking the bank. In this article, we'll explore some of the common types of promos Cebu Pacific has been offering frequently and get ready to book your next flight!
Top Cebu Pacific Promotions
1. Piso Fare (₱1 Promo)
The Piso Fare promo, also known as the ₱1 promo, is one of Cebu Pacific's most popular and highly anticipated offers. During this promotion, selected domestic and international flights are priced at just ₱1 for the base fare. However, passengers should be aware that taxes, fees, and other charges are not included in the ₱1 fare and will still need to be paid. Despite this, the Piso Fare promo presents a fantastic opportunity for budget-conscious travelers to secure incredibly cheap flights to their desired destinations.
2. All-In Fare Promos:
Cebu Pacific frequently launches All-In Fare promos, which include the base fare, fuel surcharge, and other mandatory fees and taxes, making it more convenient for passengers to budget their travel expenses. These promotions often offer domestic and international flights at significantly reduced prices compared to regular fares.
3. Seat Sale Promos: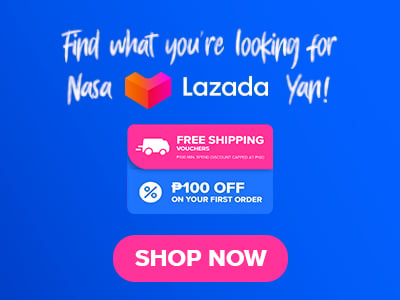 Cebu Pacific's Seat Sale promos are another popular type of offer. During these promotions, the airline discounts a wide range of flights to various destinations, giving travelers the chance to save on their airfare. Seat Sale promos may cover both domestic and international flights and are available for a limited time only, encouraging passengers to book early and secure the best deals.
4. Special Anniversary or Holiday Promos:
On special occasions like Cebu Pacific's anniversary or major holidays, the airline may launch exclusive promos that feature even more substantial discounts. These promotions are often limited and highly sought after by travelers, as they offer a chance to travel at significantly lower costs during peak travel seasons.
5. Group Booking Promos:
Cebu Pacific sometimes offers exclusive deals for group bookings. These promotions are designed to encourage family or group travel by providing discounted fares when multiple tickets are purchased together. Group booking promos can be an excellent way for families and friends to travel together while enjoying reduced airfares.
6. Last-Minute Deals:
In some instances, Cebu Pacific may announce last-minute deals on specific flights with close departure dates. These deals are typically offered to fill remaining seats and can be a great opportunity for spontaneous travelers to snag affordable fares on short notice.
Certainly! Here are additional examples of Cebu Pacific promos that the airline may offer:
7. Midweek Madness:
Cebu Pacific occasionally launches Midweek Madness promos, where they provide discounted fares for flights booked specifically on weekdays (usually Tuesdays to Thursdays). These promotions aim to encourage travelers to fly during less busy periods and reward them with lower airfares.
8. Student Discount Promos:
As part of its commitment to supporting the education sector, Cebu Pacific sometimes offers exclusive promos for students. Students with valid IDs may be eligible for special discounts on their airfare, making it easier for them to travel to their home provinces or explore new destinations during their school breaks.
9. Route Launch Promos:
When Cebu Pacific introduces new routes, they often celebrate by offering introductory promos. These promos allow passengers to experience the airline's latest destinations at discounted rates, making it a great opportunity for travelers to discover lesser-known or emerging places.
10. Loyalty Program Promos:
Cebu Pacific's frequent flyer program, GetGo, provides members with exclusive access to special promos and offers. Through the loyalty program, passengers can earn points that can be redeemed for free flights or used to avail discounts on future bookings.
11. Flash Sales:
Flash sales are short-term promotions that Cebu Pacific occasionally announces on their website and social media channels. These promotions are time-sensitive and require quick action from interested travelers. During a flash sale, passengers can find heavily discounted fares for various destinations.
12. Long Weekend Promos:
On long weekends or public holidays, Cebu Pacific may offer special promos to entice travelers to make the most of the extended break. These promos can be an excellent opportunity to plan a short getaway without spending a fortune on airfare.
13. Birthday Treats:
Cebu Pacific sometimes surprises its loyal customers with birthday treats in the form of exclusive discounts or special promos. These offers may be sent to customers via email or SMS and are a nice way for the airline to show appreciation for its passengers' loyalty.
14. Combo Deals:
In addition to flight promos, Cebu Pacific occasionally offers combo deals that include discounted hotel accommodations, tours, or other travel-related services. These package deals provide added convenience and savings for travelers looking to book their entire travel itinerary in one go.
15. Travel Fair Promos:
During travel fairs and expos, Cebu Pacific often participates and offers special promos and discounts exclusively available at the event. Travelers attending these fairs can take advantage of fantastic deals on airfare and other travel-related services.
16. Group Tour Promos:
For travelers who prefer guided tours and group travel experiences, Cebu Pacific may offer special promos in partnership with travel agencies. These group tour promos may include discounted airfares, accommodations, and tour packages, providing an all-inclusive travel experience.
17. Family Fare Bundles:
Cebu Pacific recognizes the importance of family travel and may introduce family fare bundles, offering discounted rates for families traveling together. These bundles can be particularly beneficial for families planning vacations or visiting relatives across the Philippines or abroad.
18. Red-Eye Specials:
Red-eye flights are those that depart late at night and arrive early in the morning. Cebu Pacific may offer special discounts on red-eye flights as they are typically less in demand. Travelers who don't mind late-night travel can take advantage of these deals for extra savings.
19. Fly-Thru Promos:
For international travelers, Cebu Pacific's Fly-Thru promos offer convenient connections between different destinations. These promos provide seamless flight transfers and may include attractive discounts on multi-leg journeys.
19. Business Class Promos:
While Cebu Pacific is primarily a budget airline, they occasionally offer promotions on their business class seats, providing passengers with more comfort and additional amenities at a discounted rate.
20. Cashback and E-Wallet Promos:
In collaboration with various payment platforms, Cebu Pacific may offer cashback or discounts for travelers who book flights using specific e-wallets or digital payment methods.
21. Senior Citizen and PWD Discounts:
Cebu Pacific complies with Philippine law, which grants senior citizens and persons with disabilities (PWDs) specific privileges, including discounted fares. Eligible passengers can avail of these discounts by presenting the required identification cards during booking and check-in.
22. Social Media Contests and Giveaways:
Cebu Pacific frequently hosts social media contests and giveaways, where participants have a chance to win free flights or exclusive promo codes. Engaging with the airline's social media channels can lead to exciting surprises.
Why Choose Cebu Pacific?
Cebu Pacific's commitment to making air travel accessible and affordable is reflected in the variety of promotional offers they provide to their passengers. From discounts on credit card payments to family fare bundles and social media contests, there are plenty of opportunities for travelers to save on their flights. Remember that promos are typically available for a limited time and may have specific terms and conditions, so it's essential to act fast and read the details carefully before making a booking. Keep an eye on the airline's official channels to stay updated on the latest Cebu Pacific promos and make the most of your travel adventures. Safe travels!