Trip Machine finds its way into the Philippines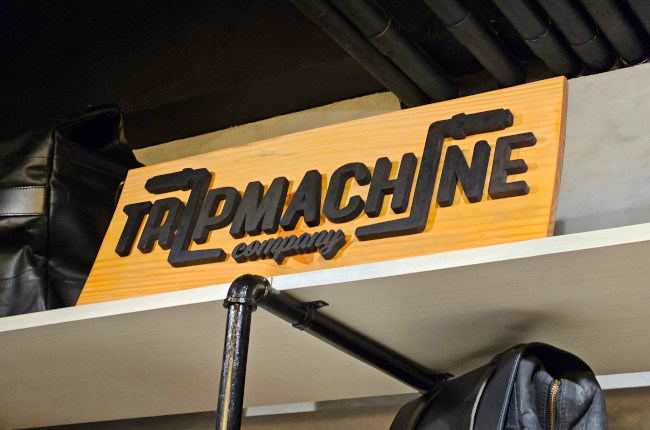 This year, Trip Machine marks its next stop on its worldwide expansion, and it's finally here in the Philippines. Positioned as a moto-lifestyle brand, Trip Machine has a lineup of products that cater to retro riders, which include riders on scramblers, cafe racers, and also cruisers. 
Trip Machine offers a lineup of premium, handcrafted products that can transform one's motorcycle riding experience into something that is truly special. Able to transition from the ride to the hustle and bustle of normal life, all Trip Machine products are well-designed and crafted out of premium leather, strong fittings, and durable construction. The leather in particular is one of the brand's highlights as Trip Machine uses the highest quality it can craft with. 
Officially established in January 2016, its origins can be traced back to February 2015 when Siddharth Singh, brought his friends together—all of which share the same passion and vision for riding and developing products. From there, Trip Machine went into business about a year after that, and they've been riding ever since. 
"The idea was simple, to make the world of motorcycles a beautiful place to ride. We started crafting gear the only way we knew, slow and immaculate with our hands. Gear that was forged with the old school mindset of build to last. Crafted to stay by your ride for years, collecting memories along the way."
As for the products, Trip Machine offers a wide range of sizes for its luggage pieces which include panniers like the Outlander, Warrior, and Outlaw saddlebags. There are also the dual-purpose Rambler backpack and the Classic Roll Top Backpack and Pannier. 
For smaller items, Trip Machine offers a lineup of pouches such as its Tank Pouch that attaches via strong magnets, a Tank & Tail Bag with a capacity of up to 4.4 liters, and even a Phone Pouch that features a window for your phone so you can use it to navigate with. 
Apart from luggage, footwear is also part of the catalog. A Moc-Toe, is available, and it offers motorcycle-specific protection and even a shift pad to prevent excessive wear with the shifter, and all of this is on an anti-skid sole. The colors available include Black, and Tobacco Brown. If you want to rock what you already have, Trip Machine also has a slip-on shoe protector. 
Finally, miscellaneous and stylish accessories are also available from the brand. From wallets to grips to wraps to belts and even headlight Xs that can help transform you and your ride. 
As for where to buy these accessories in the Philippines, the Trip Machine will be distributed in the country by True North Motorcycle Trading, currently available in N Lifestyle by New Nemar (Batangas), Perea Moto District (Makati), and Moto x Culture (Quezon City) with more showrooms scheduled to open within the year.