Announcing the ultimate photography retreat in France with Alex Strohl—Beyond Borders contest
Are you passionate about photography and yearning for an adventure that will take you beyond borders? Get ready to embark on an unforgettable journey as 500px, Alex Strohl, Canon, and Moment bring you the "Beyond Borders: Capturing Global Landscapes" photography competition! This is your chance to win an exclusive photography retreat in the tranquil countryside of France, led by the renowned photographer himself, Alex Strohl.
Stay in the loop and get inspired—follow us on Instagram for more details and tips from Alex.
Capturing the world's most awe-inspiring landscapes
The theme of this competition is "Beyond Borders: Capturing Global Landscapes." We're inviting photography enthusiasts from every corner of the world to showcase the diverse and captivating landscapes found across continents. Whether it's the majestic mountains, expansive deserts, lush forests, or serene coastlines, we want to see your most awe-inspiring landscapes from around the world.
Introducing Alex Strohl: Your judge and guide
At the helm of this incredible retreat is none other than Alex Strohl himself, an amazing photographer and entrepreneur who has redefined the outdoor industry's visual style. With an unparalleled impact on the direction of outdoor media, Alex's expertise and mentorship will be an invaluable asset during this journey.
The grand prize: An unforgettable experience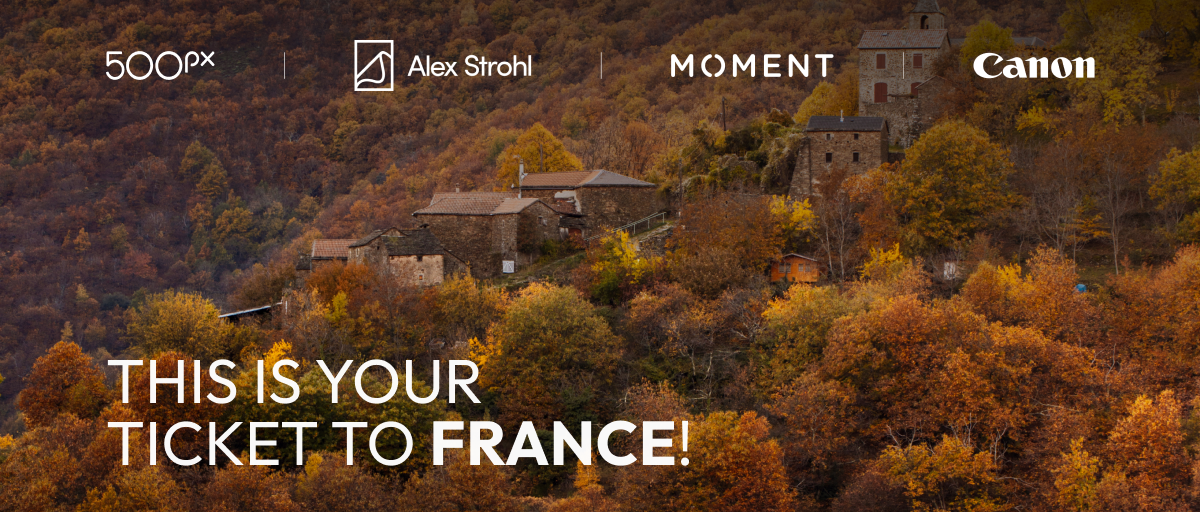 The grand prize winner of the "Beyond Borders" contest will be rewarded with a photographer's dream prize package.
1. Photo retreat in France
Get ready for the adventure of a lifetime! Picture yourself in Ardeche, France this October, surrounded by vibrant fall colors and guided by Alex Strohl. You'll be immersed in breathtaking landscapes, surrounded by skilled athletes and dedicated farmers, and rugged terrains. With Alex's expert guidance, your photography skills will reach new heights! Learn more here.
Please keep in mind that while the photography retreat itself is an all-expenses-covered prize, travel expenses up to $1,000 US will be reimbursed to the winner. In the unlikely event that the retreat is canceled, the winning photographer will receive another prize of similar value.
2. Moment's Strohl Mountain Light Camera Bag
As part of the grand prize package, the winner will also receive the Strohl Mountain Light Camera Bag from Moment. Designed by Alex Strohl himself, this innovative bag blends the functionality of a mountain pack with the convenience of a camera bag. It's time to roam freely and capture every magical moment without compromise.

3. Canon EOS R5 Camera
The grand prize winner will take home the highly acclaimed Canon EOS R5, a high-performance mirrorless camera known for its advanced features and capabilities for professional photography and videography.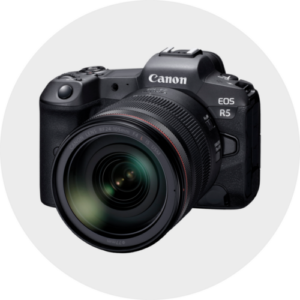 Runners-up prizes: Rewards for excellence
Even if you don't claim the grand prize, there's still a chance to be rewarded for your exceptional photography.
Runners-up prizes
Two runners-up winners will receive a $150 gift card from Moment, allowing them to upgrade their photography gear, along with a one-year 500px Pro Membership to showcase their talent to a broader audience.
How to submit your photos
1. Log in or Sign up for free: All 500px members are welcome. Not a member? Sign up for free at 500px.com.
2. Visit the Quest Page: Go to the Quests page on your desktop or app (500px.com/quests).
3. Find the "Beyond Borders" contest: Look for the "Beyond Borders: Capturing Global Landscapes" contest.
4. Click "Submit Your Photos": Click on the button to submit your photos from your device or your 500px library.
5. Watch for the shortlist: Keep an eye on the "Shortlist" section to see if your photo is in the running for the grand prize.
Important details: Mark your calendars
The contest will kick off on August 9, 2023, at 10:00 AM EDT and close on August 30, 2023, at 11:59 AM EDT. Participants must be at least 18 years old, or of legal adult age in their respective area, and possess a valid passport to travel outside their country during the retreat dates.
Let your creativity soar: Join the "Beyond Borders" contest today!
Are you ready to seize this once-in-a-lifetime opportunity to explore the world's most captivating landscapes and receive mentorship from photographer Alex Strohl? Don't miss your chance to win the exclusive photography retreat in France, the cutting-edge Strohl Mountain Light Camera Bag, and the advanced Canon EOS R5 Camera.
Participating in the "Beyond Borders: Capturing Global Landscapes" contest is your ticket to push your creative boundaries, capture breathtaking moments, and elevate your photography to new heights. Mark your calendars and start capturing those awe-inspiring landscapes that transcend borders!
Get ready for a journey that will change your perspective on photography forever. Join the contest now and experience the ultimate photography retreat in France with Alex Strohl!
Related