Triumph will supply Moto2 race engines until 2029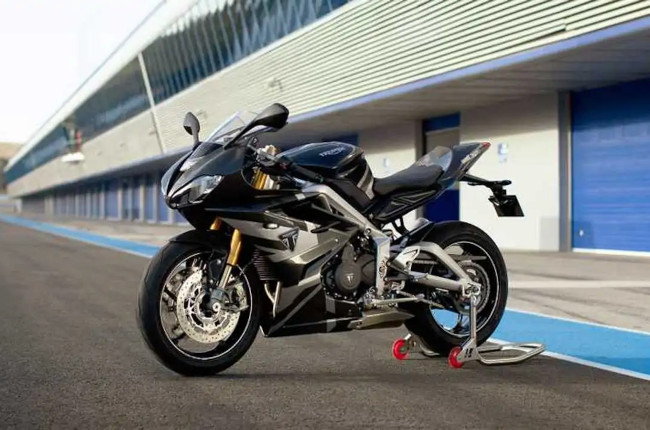 In 2017, Triumph introduced an updated version of the Street Triple, featuring a brand-new engine alongside its already powerful naked sportbike. The new engine, a 765cc, liquid-cooled, fuel-injected, inline-three-cylinder design, was an evolution of the previous 675cc engine introduced in 2007. However, it proved to be much more than just an advancement of the old model.
Since the 2019 racing season and continuing to the present day, Triumph's 765cc triple engine has been the driving force behind all the racing machines on the Moto2 grid. Renowned for its reliability and performance on both streets and tracks, this engine remains a cornerstone of Triumph's lineup, powering the current generation of the Street Triple. As a result, Triumph's engine will continue to be used in Moto2 machines until 2029, following Dorna's announcement to extend Triumph's contract as the exclusive engine supplier for the Moto2 series.
Interestingly, Triumph has outlined updates to further enhance the race-proven powerplant. In the 2025 season, the engine is expected to be equipped with a new transmission, referred to as a "racing gearbox." While specific details are yet to be disclosed, the gearbox is likely to be lighter and could potentially feature altered ratios to improve either top speed or acceleration. Exciting developments lie ahead for Triumph enthusiasts and Moto2 fans alike 
As a point of reference, the current Triumph Moto2 engines are tuned to generate 145 horsepower, and they recently received a bump in RPM to 14,400, up from the previous season's limit of 14,000 RPM. Currently, the Triumph Street Triple RS Moto2 Edition offers the closest experience to owning a showroom-fresh Moto2 machine for regular riders. This model includes the same engine found in the race bikes, paired with top-of-the-line Öhlins suspension and Brembo Stylema monoblock calipers, ensuring precise handling and an exhilarating riding experience.
The first five years of working with Triumph has proven to be a real success – with great racing, riders setting new Moto2 records across the board and impressive reliability right from the start. We wanted this collaboration to help define the step between the Moto3 and MotoGP classes and I believe Triumph has achieved just that."
---