Mabini, Ngo of Engineering receive Outstanding Service Awards –
Dr. Marilyn Mabini, former Dean of the Faculty of Engineering, and Dr. Joehanna Ngo, former Chair of the UST Industrial Engineering Department, received awards from the Industrial Engineering & Operations Management (IOEM) Society International during its 13th International Conference on Industrial & Mechanical Engineering and Operations Management held in Manila on March 9, 2023.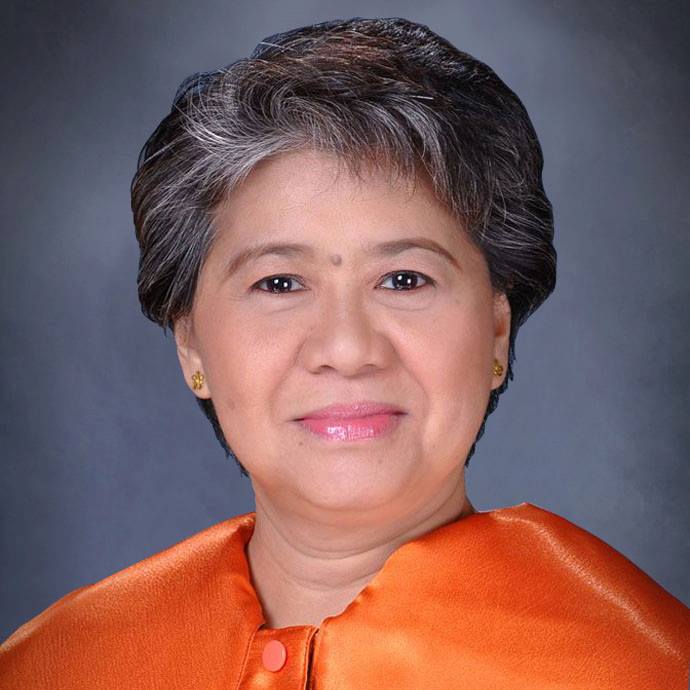 Mabini was conferred IOEM Women in Industry and Academia Award for her outstanding contribution in research and teaching in the field of Operations Research and for her service to the Industrial Engineering and Operation Management profession while Ngo received the IEOM Society Outstanding Service Award for her outstanding achievements, contributions, and service in the same field.
The IOEM Society International, a global organization dedicated to the advancement of industrial engineering and operation management discipline, recognizes educators, researchers, and other professionals for their significant contribution through teaching, research and publication, service, innovation, or leadership in the field of engineering and operations management.
Mabini was Dean of the UST Faculty of Engineering from 2000 to 2006 and served as a faculty member of the UST Department of Industrial Engineering until her retirement.  She was also resident researcher in the UST Research Center for Natural and Applied Sciences (RCNAS) and served as administrator in various capacities in the university.  Her many achievements include recognition from the Philippine Regulatory Board (PRC) for her contribution to the growth of the academic sector of the country as well as serving as a role model in the IE profession, from the Philippine Institute of Industrial Engineers (PIIE) for her dedicated service and invaluable contribution as a member of Board of Trustees of the Industrial Engineering Certification Board, and "Inspiring Filipina Engineer" from the  Philippine Technological Council – Women Engineer Network (PTC-WEN).
Ngo was Chair of the UST Industrial Engineering Department from 1991 to 2000, 2002 to 2005, and from 2019 to 2022.  She was one of the prime movers in the successful implementation of Total Quality Management (TQM) which earned the University the Philippine Quality Award (PQA) Level 2 recognition. She was also Director for Quality Management Office (QMO) and was the Quality Management Representative of the University from 2013 to 2018. She is also a founding member of the Philippine Institute of Industrial Engineers (PIIE) and a Board of Trustees of Philippine Technological Council – Women Engineers Network (PTC-WEN).