Ligan, Matula of Accountancy present papers at ATC –
Representing the UST-Alfredo M. Velayo College of Accountancy, Assoc. Prof. Dennis C. Ligan, Ph.D., and Ms. Melba C. Matula presented research papers in the 30th Accounting Teacher's Conference (ATC) held  on April 27, 2023 at Villa Caceres Hotel, Naga City.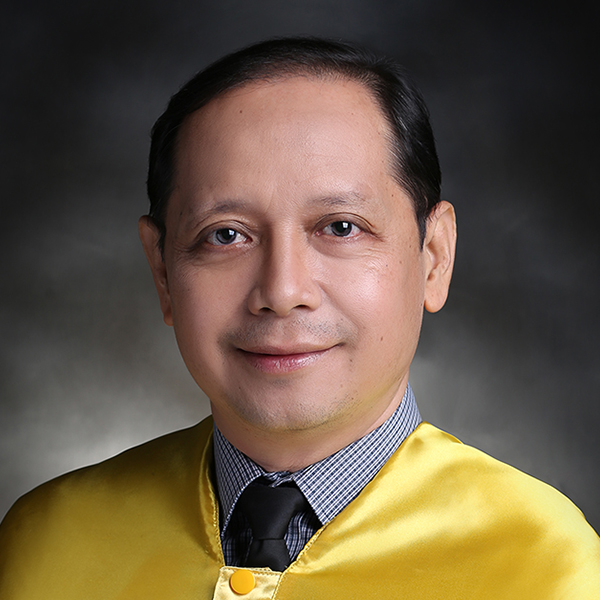 With Lauriza Jane E. Panaligan, Jerahmeel J. Perolina, Julia Ysabel T. Quintero, Ma. Trisha Mae L. Ragua, Vincent Leonart P. Reyes, Ashley Rose Q. Sacdalan, and Maryjoy Francheska P. Santana as student-authors, Ligan presented the paper "Impact of Sustainability Reporting on the Performance of Different Corporate Sectors in the Philippines." Assoc. Prof. Ligan highlighted the effect of a company's sustainability reporting in its market-to-intrinsic value and return on asset ratios, supporting the positive link between sustainability and corporate value.
Together with Matula, Christina Ysabela S. Bellosillo, Karlo Philippe C Bernabe, Christine Faith A. Carlos, Ysabela Maria D. Carreon, Leila Katrina C. Dela Cruz, Mary Frances Chantelle M. De Villa, and Ken Etienne M. Dimaapi wrote the paper, "The Effect of Ethical Awareness on Ethical Behavior as Moderated by Ethical Dilemmas among CPAs in Business Organizations within Metro Manila". In Matula's presentation, she presented the pivotal role played by ethical awareness in priming the ethical behavior of certified public accountants, providing a nuanced understanding of ethics in the practice of accounting.
Ligan and Matula are the BS Management Accounting program chairperson and community development coordinator of the College, respectively. This year's ATC theme is "The Learned Accounting Teachers: Inspired by the Past, Creating Value in the Present, Shaping a Sustainable Future." The ATC is annually organized by the National Association of CPAs in Education, the sectoral organization of accounting teachers in the Philippines.