Grammy Nominations Revealed At Nashville Concert – The Young Are The Most Recognized
If we noticed an excess of music stars walking past the sidewalk by our Nashville mastering studio here on Music Row a few nights ago, it was likely because they were on their way to or from the Grammy nominations concert at the Bridgestone Arena here in town.
The concert, hosted by Taylor Swift and LL Cool J, served as a prime time announcement of which artists will be in the audience at the 55th Annual Grammy Awards early next year. It probably also served to put a few extra bucks in the pockets of the network. But hey, I'm not here to talk down anyone's business practices, I'm here to see what this year's Grammy nominations say about the music industry today. Or, at least what the mainstream thinks the music industry is today.
Major Labels versus Independent, Frank Ocean and Alabama Shakes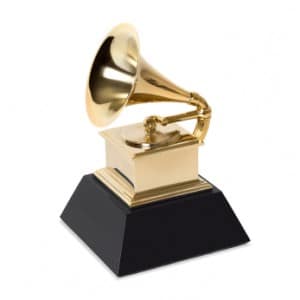 Well, as we know, the Grammy's don't tend to generally favor independent artists other than a couple of awards that all-too-often seem like the RIAA is throwing a bone to the independent artists that have become someone known in the mainstream (read: Arcade Fire, Bon Iver, etc.). This year is no different, and the label with the most awards is Warner Music Group labels.
The closest to an independent artist getting nominated this year is Frank Ocean, a member of the Odd Future rap collective that received six nominations for his album Channel Orange , which was the most nominations any artist received, though a slew of artist also received six nods. Channel Orange was released on Def Jam records, which is a part of the Universal Music Group, but Ocean was largely seen as an underground artist before his album became known in wider circles – due in large part to significant internet buzz surrounding its release. Also in independent news, the Alabama Shakes – signed to Dave Matthews' ATO Records – were nominated for Best New Artist.
Other acts with six nominations include Dan Auerbach of the Black Keys, Mumford and Sons, Jay-Z, Kanye West and fun.
All the Young Dudes (and Dudettes)
But it is safe to say that this year's nominations belong in large part to the young. For instance, this summer's mega hit "Call Me Maybe" earned Canadian Carly Rae Jepsen two nominations, Gotye earned a few largely on the success of the even more successful "Somebody That I Used to Know," and Taylor Swift's "We Are Never Ever Getting Back Together" will be in the running for Record of the Year. It is probably safe to say Swift would be up for many more if that song's album and current best-seller Red was eligible, but it was released too late. We'll have to wait until next year to see how it does in terms of Grammy success.
Who Wasn't Nominated for a Grammy
Finally, some of the most shocking news from the nomination ceremony were those who weren't nominated. Speaking of the young, the most prominent artist with zero nominations was Justin Bieber, who essentially swept the American Music Awards in November. Other artists with new music but no nominations include Bruce Springsteen, Ellie Goulding, Lana Del Rey, Lionel Richie and the Beach Boys. And that list would get much longer if we were to include all of the independent artists that put out great music this year that got no love from the Grammy nomination committee. But we won't – not now.