Advantages and Disadvantages of Recording in the Cloud
These days, it seems everything is moving to "the cloud." Adobe recently changed its flagship Creative Suite to the Creative Cloud, and Microsoft seems to be edging the same way with its new subscription-based Office 365. And as you may expect, music recording is not outside of this trend.
We've written quite a bit about recording software, from the best for your home studio to the best software for those just getting started with home recording. But we haven't looked at any of the web browser recording platforms that are available, which allow you to work in that ever-growing cloud.
What Is Web Browser Recording Software?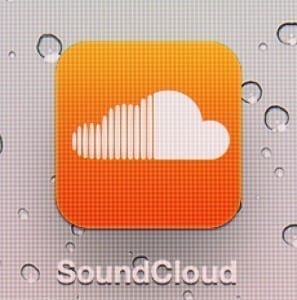 Simply put, it's a DAW that operates in your web browser rather than as an application on your desktop. Among other advantages, this allows you to work on your projects on any computer at any time (hence working in the cloud).
However, until recently browsers didn't have the kind of power to host full functional recording programs. But as processing power and browser sophistication has increased, so has the functionality of browser recording software, and some great models have been produced.
These include Indaba Music, Hobnox Audiotool and Naive Solutions Audio Sauna. And while each has their own advantages and disadvantages, we want to look at the overall good and bad of cloud recording.
Disadvantages of Cloud Recording
We'll start with the bad: recording on your browser will simply not give you the power of recording on desktop apps. As home engineers often discover, even the fastest computers can get bogged down under the weight of multiple plugins that drag the processing power of your computer to a standstill. And this is even worse when you are not using a desktop app.
For this reason, most browser DAWs come with limited plugin availability to keep everything running smoothly. The tradeoff, of course, is that you have less sounds to play with.
Additionally, though many of the browser recording suites are quite capable of making decent recordings, because they are not backed by large companies investing in the future of recording technology (i.e. Avid, Apple, etc.), they lack the innovation and support of desktop apps.
Advantages of Cloud Recordings
But that's not to completely dismiss these products. As mentioned before, the versatility of being able to work anywhere on any computer with an internet connection certainly is one of the primary advantages of these recording situations. Another is the collaboration options these offer.
Since these are online, you can easily collaborate on tracks and projects with others around the world. Online recording solutions inherently become something of a social network, and with social media becoming more important every day, it is likely that this facet of online recording will continue to evolve quickly.
And that may be the main thing to pay attention to when it comes to recording in your browser. At this point, these programs are not powerful enough that most would want to use them as a primary studio DAW. However, with so many other industries moving toward the cloud, it is highly likely that recording software makers could incorporate this kind of technology into some of the more mainstream recording options in the near future.