Rdio Announces Free Service with No Ads
Rdio appears to be trying to gain some traction in the slippery internet radio industry dominated by Pandora (with Apple iTunes Radio also now posing a threat) by offering a free version of its mobile radio service. Unlike both Pandora and iTunes, though, Rdio will not include ads — for now, anyway.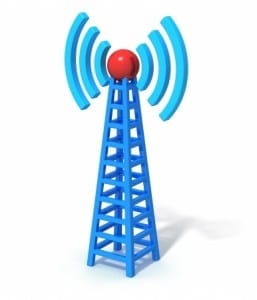 Rdio has been around since 2010, but the new developments come just after radio conglomerate giant Cumulus Media purchased a large stake of the company. These ties to the traditional radio likely influenced the new push to attract users through free mobile radio.
What Is Included for Free in Rdio?
Though Rdio is available in a total of 31 countries, the new free service will only be available to users in the United States, Canada and Australia, and will only be available in the form of radio service on mobile apps. This radio service plays songs based on user preferences for genre, artist, song or album. The desktop version of Rdio will still include ads, and those ads are now sold by Cumulus Media.
Additionally, Rdio also offers an on-demand subscription service that costs $10 per month. The company has not yet said if it plans to allow users in additional countries to use the free service, or if it plans to keep the service free moving forward.
Why Go the Free Route?
While Rdio has made something of a name for itself in the streaming digital music world, it has long trailed far behind bigger names like Spotify and the aforementioned Pandora. Spotify reports more than 24 million active users, while Pandora says it had 72.7 million active users as of September 2013.
In contrast, it is reported that Rdio has around 200,000 subscribers (Rdio doesn't officially report its numbers). Offering a free service is certainly an effort to increase users of the service, and it would be assumed a large goal of the move is to convert many of these free users into subscribers.
And it's likely that this goal will be accomplished, though to what extent it will be successful remains to be seen. The bigger question is how Rdio plans to compete on a larger scale, particularly since its service is not particularly differentiated from many other streaming internet radio services including Pandora and Songify. Even Spotify, better known for its on-demand offerings, offers a free mobile radio version of its service.
Other New Features on Rdio
Perhaps part of the answer to this — or at least what Rdio wants the answer to be — is a couple of new features. The first new feature is the ability for users to share personalized stations they've created, known as You FM and Friend FM. These stations can now be shared on Facebook, Twitter and to friends on Rdio. Additionally, new functionality allows the creation of playlist and album stations.