Bob Dylan Releases Bootleg Mobile App
Releasing albums as mobile apps is becoming increasingly popular, with artists from Jay-Z to Bjork using some form of app to release and promote new music. Still, it may be surprising to see certain artists taking advantage of this kind of technology.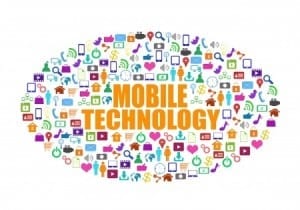 One of those artists that doesn't necessarily seem like the most likely to make the jump into these digital waters of apps is Bob Dylan, but that's just what he's now done. His management along with Columbia Records have released the Bob Dylan Bootleg Series mobile application. The app was created by relentlessGENERATOR and is available now for iOS.
While many album-apps essentially function as an alternative way to release an album, Dylan's new app serves more as a companion to an existing album. That album is the recently released 10th installment of the long-running bootleg series, The Bootleg Series, Vol. 10 — Another Self Portrait (1969-1971) .
The new app allows users that have purchased the album to delve deeper into the record with interactive lyrics, track details, timelines of the music, video interviews and more. Users can also use the app to unlock all 36 songs from the expanded edition of the album. The app is certainly geared to the more obsessive contingent of Dylan fans, but then again so is the Bootleg Series itself. In a statement, Columbia Records VP of Marketing Christian Schraga says the app adds a new way for fans to experience Dylan and his music.
"Using the latest in media technology, we were able to bring the music and the artist to life in a truly tangible and personal environment." Schraga said. "It was about adding new dimension to a familiar icon by creating innovative digital experiences that engage fans of all generations."
David Navarrete, executive producer at relentlessGENERATOR, points out the perk (for the record company and Dylan) that the app also may easily lead to more album sales.
"Bob Dylan's Bootleg app breathes new life into the long-standing, critically acclaimed Bootleg Series," Navarrete said. "By providing an interactive, hands-on experience, fans are further incentivized to purchase the digital album — thereby unlocking the app and its treasure trove of content."
While many artists are beginning to experiment with album-apps, the practice is still in its nascent stages. While the aforementioned financial advantage may work for some artists and some situations, it doesn't seem the mobile apps of album has yet proven itself as a viable option for all artists.
Still, those that do are making waves across the industry. check out this mobile casino. The most recent big news in the world of album-apps was when Jay-Z teamed up with Samsung to offer his recent Magna Carta Holy Grail album free to the first 1 million users that downloaded it through a mobile app on a Samsung mobile device. While the event provided a lot of positive headlines about music industry execs thinking outside the box, it also eventually provided some cautionary feedback as the music industry continues to explore uncharted territory in technology. Namely, the app was investigated by the Federal Trade Commission for possibly violating the privacy of its users. The app required users to give up information including phone call history, age and location when using the app.
Again, this goes to show that while apps can be a great way to give music fans a new kind of experience, the industry must tread lightly when seeing what and how much information the public is willing to disclose for that experience (and make sure that any gathered information is obtained legally). And with most people already highly observant of their online privacy, this will likely be a learning process for the foreseeable future.