Would Eliminating Music Licensing Territories Help Artists
Austin's South by Southwest is about many things: discovering new music, experiencing your old favorites at intimate venues, eating too much, and more. But what may be overlooked is that the many panels and interview sessions at the conference include some of the biggest movers in the music world, so SXSW really provides a pulse of the current and future state of the music industry.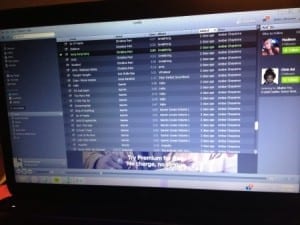 It's why we often see something of an exodus happening outside our Nashville mastering studios as so many executives, musicians and music lawyers head to Nashville International the day before the festival starts every year to take what's become known as the "South By" plane to Texas.
This year's festival was no different, and of the many topics focused on at SXSW panels, you likely won't be surprised that we are particularly interested in the state of digital music.
Spotify is something we've discussed often here on the Sage Audio mastering blog as a great tool for independent musicians to have their music heard, and Spotify CEO Daniel Ek had some extremely interesting comments about his service and digital music's place in the future of the music industry.
For one thing, Ek announced at the conference that his service has just surpassed the 6 million subscriber mark for paid subscriptions around the world. This is particularly impressive when realizing that this does not include those that use the free version of Spotify, which is supported by ads and does not offer the opportunity for mobile listening.
But one of the most interesting things Ek spoke about are his thoughts on music licensing. Though the internet allows artists to have their music heard in nearly all parts of the world, licensing remains tied to traditional music distribution methods. Music is still licensed by territory, which creates major problems for worldwide music services like Spotify (and many others), which must negotiate rates with each territory.
"Licensing music territory by territory is not at all how it should work, it seems to me," Ek said in an interview at SXSW. "If I license a song, that license should be valid all around the world."
This is a very interesting thought, but is it practical in the music industry? The major labels and major performance rights organizations (i.e. ASCAP, BMI and SESAC) around the world likely would raise great objections to any worldwide licensing initiatives that would change the way business has been done in the industry for decades.
But would this benefit artists? Well, since Ek offers no solutions as to how to implement such a system, it's impossible to tell. In a digital utopia, having worldwide rights would be great for artists, who would then not have to worry about getting paid no matter where their songs were played. Still, regulation of this would be extremely difficult, at least in the payment setups that are available today.
Speaking of today's models, Ek also responded to criticism that Spotify doesn't pay it's artists enough per stream, saying that the artist should consider looking at ways to increase the number of streams rather than the amount of pay per stream.
Though that might make sense for larger artists that are going to see large numbers of plays anyway, it seems to still hurt smaller independent artists using the service as additional income to support a music career.