New Product Roundup: 123Creative, Waves, Avid
We write a lot about how to use effects and technology to mix and master your music here on the Sage Audio mastering blog, but occasionally we also like to highlight some new and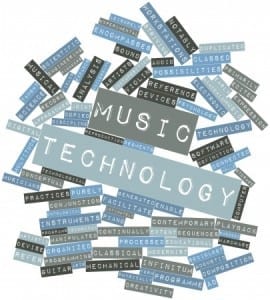 interesting products on the market. There are tons of new plugins, audio interfaces, instruments, hardware and much more released every day that can help your studio, but these are a few that have caught our eye recently because of their uniqueness and helpfulness. Let's get right to it.
123 Creative: Epralux ORB7000 – Octave Reverb System
While we've written about how reverb is traditionally used to achieve great mixes , this new plugin doesn't fall under any definition of the word "traditional." In fact, it says so right on the product's website: "Epralux ORB7000 – octave reverb system is not classic reverb simulation of real acoustic space. ORB7000 is special, artistic and creative octave/pitch-shifting reverb system for creating special sound and space effects, new sound colors and unique experimental sounds."
And the plugin certainly doesn't sound like any other reverb, because it's actually splitting the reverb signal into three sub-signals. One is raised one octave, another is lowered an octave and final signal is left normal. The result is something that definitely won't be right for every (or even most) tracks, but can be another cool tool for your home recording arsenal.
Waves Now Supporting AAX Native Plugin Platforms
Waves has long been one of the biggest names in plugins, and the company's products are found in professional and home studios around the world. Until now, however, none of them offered AAX Native plugin support.
That changed recently when the company began offering AAX-compatible plugins at no additional charge for those on the Waves Update Plan. The change was largely in response to user demand, particularly when Avid released Pro Tools 11 earlier this year. As the official Waves website puts it, you can now "take advantage of Pro Tools 11 in all its 64-bit glory!"
Avid Introduces S6 Control Surface
Speaking of Avid, the company has just released its newest control surface, the S6. Admittedly, this one is going to be well beyond the budget of most working in a home studio, but we all know that every once in a while it's nice to dream a bit.
The S6 includes a built-in touch screen that condenses your setup to include all the editing and mixing tools you need in one space. The desk comes with two primarily configurations: the M40 with a maximum of 64 faders, and the M10 with a maximum of 24 faders. From there, you can choose the level of customization that best fits your studio. Again, even the most basic model starts well above the cost of the total cost of many home studios, but the surface is something awesome to behold, nonetheless.