The Eagles Allowed Streaming and other Digital Music News
There's a short list of artist that aren't available on subscription streaming music services, including Garth Brooks, Led Zeppelin, AC/DC and, most notably, the Beatles. However, one of the groups on that list — the Eagles — has made its music available on services including Spotify, Rdio and Rhapsody.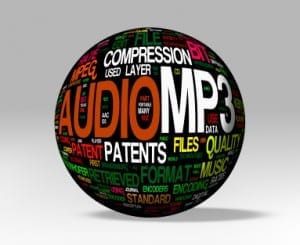 One thing you'll notice about the list is that artists on it are among the best-selling artists of all time; artists that will likely continue to sell records regardless of whether their work is on the services or not. So it is becomes newsworthy whenever any of them allow their music on the services.
Who will be next remains to be seen — the Beatles were famous holdouts from the iTunes Store, in part because of a very long struggle with Apple over the brand name, but eventually allowed their music to be downloaded. However, they still haven't said yes to streaming services, and have made no indication that they plan to. Brooks is one of the few artists that doesn't put his music in digital stores or streaming service, and since he owns his masters it is likely up to him alone if he ever decides to.
Just One Way of Expanding the Digital Music Audience
Certainly the digital music audience is growing, which is why these artists are allowing their music to be streamed. However, another reason these artists are able to hold out as long as they have is because their audience skews older, meaning that the audience is less likely on the whole to consume digital music. Startup internet radio app Songza is looking to challenge this idea. Being an internet radio service, Songza functions differently than on-demand streaming services and also has different royalty rates to pay.
Songza has partnered with HSN, Inc. to target an older, female audience (HSN previously stood for Home Shopping Network). Songza serves premade, themed playlists, and part of the new agreement would be to have the service create playlists around HSN's shopping themes. Billboard gives the example that a playlist for a summer clothing and jewelry promotion may be paired with a playlist including Otis Redding's "Sittin' on the Dock of the Bay" and the Go-Go's "Vacation."
The Billboard article also notes that eight out of 10 HSN shoppers are women, and that the average online shopper with the company is 52-years-old. While this is just one example of the expanding reach of digital music, it will be interesting to see what other kind of deals bring services like Songza into parts of the mainstream they have never been before.
Internet Radio on Gaming Systems
Finally, another sign of the growing digital culture is that Microsoft announced a new radio feature for Xbox Music. The latter service has been around for some time now, and the new radio service will essentially add a Pandora- or Songza-like functionality to the streaming service, allowing users to build personalized radio stations. Xbox Music has been slow to catch on, so it will be interesting to see if this provides the push needed to attract more active users.