Berklee Releases Free Music eBooks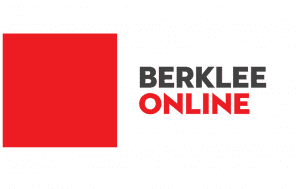 Berklee College of Music is now giving away free music lesson handbooks. The handbooks are available as pdf downloads for entering your email address.
There are currently seven handbooks offered and each is comprised of a series of articles. Titles include:
Piano
Covering fundamental scales and chords, the Piano Handbook touches on 12-bar blues and introductory Jazz.
Guitar
The Guitar Handbook teaches basic scales, strumming, blues forms and gear.
Music Theory
The Music Theory Handbook gives instruction on basic counterpoint, rhythm, 7th chords, blues music theory and reharmonization.
Production
The Production Theory Handbook gives the top five tips for all of the major DAWs, including Ableton Live, Pro Tools, Cubase, Finale and Reason. It also includes five tips on mastering.
Songwriting
From crafting a melody to licensing opportunities, the Songwriting Handbook features step-by-step information on creating a hit.
Orchestration
The Orchestration Handbook covers the basics of composing for live or sampled orchestra, writing for film and tv and doing sound design for video games. There are also articles on royalties and creating great video content.
Music Business
The Music Business gives an overview of publishing, licensing and royalties as well as direct marketing to fans and the future challenges of the music business.
Each of the handbooks is meant to be a primer for Berklee's Online education program, with articles being written by instructors in their respective program. Though free, as one of the world's top-ranked music schools, the quality of information in these handbooks (and subsequent courses) is as good as it gets. You can't afford to not check them out.