Gold & Platinum Certifications Accept Streams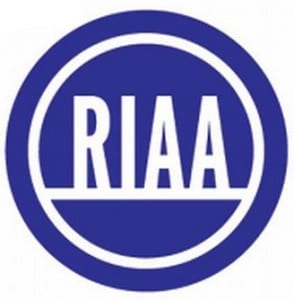 The Recording Industry Association of America (RIAA) has recently updated its "Digital Single" award for record sales to account for streams. Under the new rules, units are measured as follows: 1 unit = 1 permanent download or 100 on-demand audio and/or video streams.
Just like with physical sales, 500,000 units equal a Gold award and 1,000,000 units equal a Platinum. 2,000,000 or more earn a multi-platinum certification.
The RIAA measures the digital success of artists, across all platforms of digital consumption of music by tracking stats from all major digital music stores, music streaming services, and video streaming services.
With the new terms for the award, Katy Perry has dominated the top spot for the Digital Sales Award with 72,000,000 units. This is thanks to international superhits such as "Firework" and "Roar." Also topping the list are Rihanna, Taylor Swift, Eminem and Kanye West.
As the industry trends seem to be leaning more and more towards streaming and less and less toward purchasing music, the RIAA is likely looking to maintain its iconic Gold and Platinum awards' relevancy in a future where fans prefer to rent their music. Unfortunately, the RIAA hasn't shared details as to why it chose to value streams as it has in its certification process.
Interestly, by accepting 100 streams per unit the RIAA has essentially valued a stream at around 1.25 cents. In contrast, Spotify has valued a stream to be between 0.6 and 0.84 cents per stream. As digital streaming royalties are a hot topic and point of contention in the music industry right now, it's possible that the RIAA's choice to value a stream as a 1/100th of a sale would be considered in negotiations.