Documents reveal that a BMW M 1000 R is on the way
BMW Motorrad isn't being too showy about its next hyper naked, but there are some Type-Approval Documents that indicate the German brand's plans for the M brand for its two-wheelers. The S 1000 R got a refresh back in 2020, ditching the old asymmetrical headlight setup and old fairings for a sleek and modern look. 
Classified as a hyper naked, the S 1000 R (single R) model features an inline-four that produces 165 hp. All of that can change, however, BMW's M division has a lot of wiggle room to tinker with the platform. Currently, the S 1000 RR (double R), makes 204 hp which is par for the course when talking about super sport bikes and their hyper naked counterparts, however, the M version gets an extra bump in power at 205 hp and an even higher rev ceiling at over 15,000 RPM. Who knows how much power the new M 1000 R will make?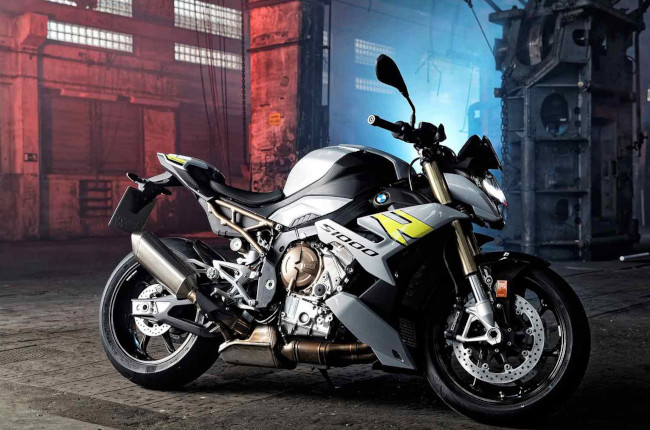 BMW's R and double R S-series bikes are all fire-breathing monsters already, and the super sport and hyper naked bikes, respectively, are both more than enough for our roads. However, that 165 hp figure in the standard S model could be bumped up to double R territory. There is something missing from the single R's engine, however, BMW's Shift Cam technology. 
The variable valve timing tech allows the double R to reach higher horsepower figures but will BMW give it to the S 1000 R, or keep it an M and double R exclusive? According to the documents, the M 1000 R will achieve a horsepower rating of 207, with a launch slated in 2023. The top speed will be 280 km/h, which is more than the standard's 254 km/h v-max. 
It's also worth noting that the M 1000 R could get the M division's suite of riding tech and suspension componentry. Since the single R is a derivative of the super sport double R, the M division could do similar things like lengthen the wheelbase, fit a 200-width rear tire, and add about 63.5mm of height to the chassis. 
Since these documents detail a few specifications rather than aesthetics, we can all let our imaginations run wild as to how the M 1000 R "hyper-hyper" naked will look like. Expect winglets, a trick exhaust, perhaps some revised fairings, and a special livery. 
---